Windrush anniversary celebrated at Westminster Abbey
A thanksgiving service is being held later to mark the 70th anniversary of the arrival in the UK of ..
A thanksgiving service is being held later to mark the 70th anniversary of the arrival in the UK of Caribbean migrants on the Empire Windrush ship.
Prime Minister Theresa May, Labour's Diane Abbott and families of the Windrush generation will attend the event at Westminster Abbey.
The migrants were among the first to be recruited to rebuild post-war Britain.
But there continues to be concern over a scandal which saw some of the generation wrongly face deportation.
Nearly 500 Caribbean migrants from countries including Jamaica, Bermuda and Trinidad exited the Windrush on the 22 June 1948 when it docked at Tilbury in Essex.
They had applied to job adverts after World War Two with the hope of finding long-term employment in the UK, having gained a type of citizenship under the British Nationality Act of 1948.
'Fitting legacy'
The Westminster Abbey service will commemorate the contribution the migrants and their families have made to the UK.
Meanwhile, a celebration of Caribbean culture will be held at Tilbury Docks to mark the anniversary.
The government has also announced Baroness Floella Benjamin is to lead a commemoration committee overseeing the creation of a "fitting legacy" to the Windrush generation.
A statue celebrating their achievements is among the ideas for the permanent tribute.
Baroness Benjamin, a former children's television presenter and Lib Dem peer, was born in Trinidad but emigrated to the UK with her family in 1960.
She said: "This a significant step in recognising the contribution made to Britain by Caribbean people and this committee will make sure the work and sacrifices of the Windrush pioneers will live on in the hearts and minds of future generations."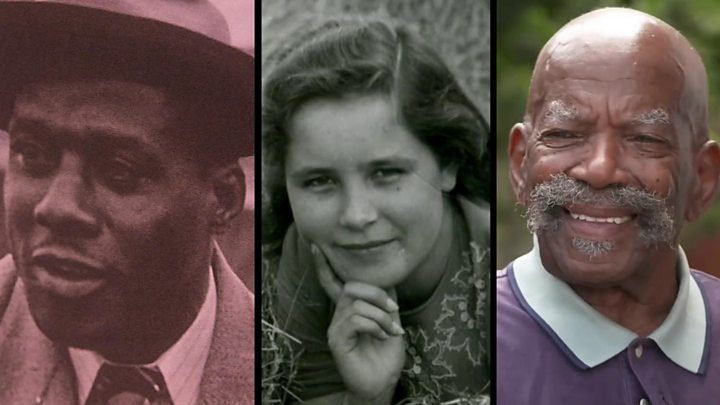 The right to remain in the UK for Commonwealth migrants who arrived before 1973 was supposed to be legally guaranteed.
But it emerged this year that some migrants from the Windrush generation – many of them who arrived as children – had faced deportation.
They were being refused healthcare and access to jobs because they did not have the paperwork to prove their status following a tightening of immigration rules in 2014.
The government has since apologised for the crisis and says a dedicated taskforce has now provided documentation to over 2,000 people demonstrating their right to live in the UK.
Earlier this week, the government announced an annual Windrush Day would take place.
Coronavirus: What's behind Latin America's oxygen shortages?
Before the clinic ran out of oxygen, Maria Auxiliadora da Cruz had been showing encouraging signs of progress against Covid-19. On 14 January, her oxygen levels had been above the normal level of 95% but, within hours of being deprived of that vital resource, her stats plummeted to 35%.
At this point, patients would normally be given intubation and oxygen by machine. Instead, the 67-year-old retired nurse died. "It was horrible," her grieving daughter-in-law Thalita Rocha told the BBC. "It was a catastrophe. Many elderly patients began to deteriorate and turn blue."
In an emotional video that went viral on social media, she described what was happening at Policlínica Redenção in the northern Brazilian city of Manaus. "We're in a desperate situation. An entire emergency unit has simply run out of oxygen… A lot of people are dying."
Brazil has the world's second-highest Covid death toll with more than 221,000 fatalities. In Manaus, the health system has collapsed twice during the pandemic and deaths doubled between December and January.
Now there are fears the lack of oxygen supplies seen there could unfold elsewhere in Brazil and even in other parts of Latin America, where a second wave of Covid-19, in many countries, is proving to be worse than the first one.
In Peru, some hospitals have been unable to meet the demand brought by a steep rise in cases in recent weeks. As a result, patients' relatives have had to hunt for oxygen in the black market. In some cases, they come back with nothing.
A black market is also thriving in Mexico, where more than 155,000 have died in the pandemic. To make things worse, there have been reports of thieves taking oxygen cylinders from hospitals and clinics.
According to the World Health Organization (WHO) one in five Covid-19 patients will require oxygen. In severe cases, this rises to three in five. The organisation says some hospitals have seen demand for oxygen increase between five and seven times above normal levels because of the influx of patients with severe and critical disease.
The most dramatic situation in the world is in Brazil, where nearly 340,000 oxygen cylinders are needed every day, according to the Covid-19 Oxygen Needs tracker. The online tool helps estimate the scale of the challenge for policymakers and was developed by the Covid-19 Respiratory Care Response Coordination partnership which includes Path and Every Breath Counts.
Also according to the tracker, Mexico and Colombia each need more than 100,000 cylinders daily.
So how does a hospital run out of oxygen?
Oxygen has been considered an essential medicine by the WHO since 2017, but Lisa Smith, from Path's market dynamics program, says ensuring adequate supply depends on many "components" falling into place.
This includes not only sources of production, but also training to enable medical staff to monitor and manage oxygen levels.


Medical oxygen is produced in large quantities at plants and delivered to hospitals in two ways: either in bulk in liquid tanks or as pressurised gas in cylinders containing smaller volumes.
Liquid oxygen is the cheapest and best technology available but it requires hospitals to have the right infrastructure to pipe oxygen to the patient's bedside. This is common in developed countries such as the US and those in Europe.
Cylinders do not require pipes and can be delivered to clinics without a sophisticated infrastructure. However, their distribution on a smaller scale means they are less cost-effective, in addition to being cumbersome to transport and handle, which also carries an increased risk of cross-contamination.
Another source of production is on-site oxygen plants, which produce oxygen to be piped or compressed into cylinders. The WHO says it is currently trying to map how many such plants exist in the countries.
After Manaus reached crisis point, oxygen donations were sent from the federal government and other states – as the local providers said they were unable to increase production – and across the border from Venezuela. But even transporting them became a problem.
Jesem Orellana, an epidemiologist at the Oswaldo Cruz Foundation in the Brazilian city of Rio de Janeiro, said the risk of shortage continued and was exacerbated by global demand.
According to Path, medical oxygen accounts for just 5-10% of the world's oxygen production. The rest is used in various industries, such as mining, chemical and pharmaceutical.
"We need to think about oxygen as much as we think about electricity, water or other essential utilities," says Ms Smith. "This can't be something that we're only concerned about when it's bad, because when it's bad, people will die."
In the meantime, there are concerns that the strain of Covid-19 on oxygen supplies could have a knock-on effect for the treatment of other diseases.
"Covid has shown us just how essential it is in countries where there is no vaccine against Covid, no medicines," says Leith Greenslade, who leads the Every Breath Counts Coalition. "Often, it's down to whether you get oxygen or not, whether you live or die."
Read from source: https://www.bbc.com/news/world-latin-america-55829424
Honduran abortion law: Congress moves to set total ban 'in stone'
Parliament in Honduras has initially approved a bill that will make it virtually impossible to legalise abortion in the country.
The new measure will require at least three-quarters of Congress to vote in favour of modifying the abortion law, which is among the strictest in world.
Honduras forbids abortion under any circumstance, even rape or incest.
Its latest move comes in response to Argentina legalising abortion last month.
Across Latin America, there has been increased pro-choice campaigning, known as the "green wave", based on the colour worn by protesters.
The new legislation in Honduras hinges on an article in the constitution that gives a fetus the same legal status of a person. Constitutional changes have until now been permitted with a two-thirds majority, but the new legislation raises that bar to three-quarters within the 128-member body.
The measure still needs to be ratified by a second vote. However, support was clear on Thursday: with 88 legislators voting in favour, 28 opposed and seven abstentions.
Honduras has a stanchly conservative majority, which referred to the measure as a "shield against abortion".
"What they did was set this article in stone because we can never reform it if 96 votes are needed [out of 128]", opposition MP Doris Gutiérrez told AFP news agency.
Mario Pérez, a lawmaker with the ruling party of President Juan Orlando Hernandez, formally proposed the change last week, calling it a "constitutional lock" to prevent any future moderations of the abortion law.
"Every human being has the right to life from the moment of conception," said Mr Pérez.
Ahead of the vote, UN human rights experts condemned the move, saying in a statement: "This bill is alarming. Instead of taking a step towards fulfilling the fundamental rights of women and girls, the country is moving backwards."
Abortion has been constitutionally banned in Honduras since 1982.
In 2017, lawmakers voted on decriminalising it in the case of rape, incest or when there was danger to the mother or the fetus, but the move was roundly rejected.
Nicaragua, El Salvador and Haiti also have complete bans on abortion, but Honduras is the only country to also prohibit the use of emergency contraceptives in all cases, including after rape.
Mynor Padilla: Killer of anti-mining activist pleads guilty
The ex-security chief at a mine in Guatemala, Mynor Padilla, has pleaded guilty to killing an anti-mining activist in 2009.
Adolfo Ich was killed at the Fénix mine, which was owned at the time by a subsidiary of Canadian mining giant Hudbay Minerals.
He had been campaigning against the mining project and for his community's land rights.
Germán Chub, a bystander, was also shot, leaving him paralysed.
The guilty plea comes at a retrial after Padilla was cleared of murder at a previous trial.
What happened in September 2009?
The Fénix nickel project was owned by the Guatemalan Nickel Company (CGN), a subsidiary of Toronto-based Hudbay Minerals.
CGN wanted to develop the mine, but the indigenous Maya community objected, arguing that much of the company's land belonged to them.
The company said it engaged in talks to negotiate their resettlement but members of the Maya community said they were threatened with forced evictions.
On 27 September 2009, security guards at the mine attacked members of the community with machetes and firearms, according to witnesses.
Adolfo Ich was killed, Germán Chub was left paralysed, and at least seven more people were injured.
What was Mynor Padilla's role?
Mynor Padilla was the chief of security at the Fénix project and witnesses said he was the key man in the attack on 27 September 2009.
Hudbay defended its personnel, alleging that members of the Maya community had turned on each other and that their security staff had acted in self-defence.
Following a three-year murder trial Padilla was acquitted, much to the outrage of the victims' families who launched an appeal.
What's the latest?
The court of appeal overturned the acquittal and ordered a retrial which began in December 2020.
After having for years maintained his innocence, Mynor Padilla entered a guilty plea which was accepted by the court on Wednesday.
A lawyer for Adolfo Ich's widow in a civil lawsuit against Hudbay Minerals in Canada called it a "momentous day".
Why does it matter?
There are three civil lawsuits under way against Hudbay Minerals in Canada, in connection with the Fénix mine.
One of them was filed by Adolfo Ich's widow, Angélica Choc, who alleges that the company failed to take adequate precautions to ensure that human rights abuses would not be perpetrated by Hudbay's security personnel.
In 2013, a court in Ontario allowed the lawsuits to proceed, making it the first time that foreign claimants were allowed to pursue a lawsuit against a Canadian company in Canada for alleged human rights abuses.
Cory Wanless, one of the lawyers for the plaintiffs, said that following Mynor Padilla's guilty plea "it will be difficult for Hudbay to continue to argue that it does not bear responsibility for the killing and shooting".
Hudbay Minerals has released a statement saying it would "review the court's decision once it is released", which is due to happen later this month.
The company, which sold the Félix mine to Swiss-based Solway Group in 2011, also stated that "any agreements made in the Guatemalan court do not affect our view of the facts of Hudbay's liability in relation to civil matters currently before the Ontario court".
Read from source: https://www.bbc.com/news/world-latin-america-55573682