Sean Hannity Accepts Outstanding Impact Award on 'Behalf of Every Irredeemable, Deplorable American'
United in Purpose, a non-profit promoting Judeo-Christian principles, honored 12 conservative "unsun..
United in Purpose, a non-profit promoting Judeo-Christian principles, honored 12 conservative "unsung warriors," including Fox News host Sean Hannity, with its Impact Awards last Wednesday.
Hannity accepted his Outstanding Impact Award "on behalf of every irredeemable, deplorable American that clings to their God, guns, Bible, and their religion and their country":
Hannity accepting his award presented by Ginni Thomas (Photo Credit: United in Purpose)
Hosted by Ginni Thomas, CEO of Liberty Consulting, the inaugural Impact Awards luncheon honored individuals making a "transformational impact on American culture":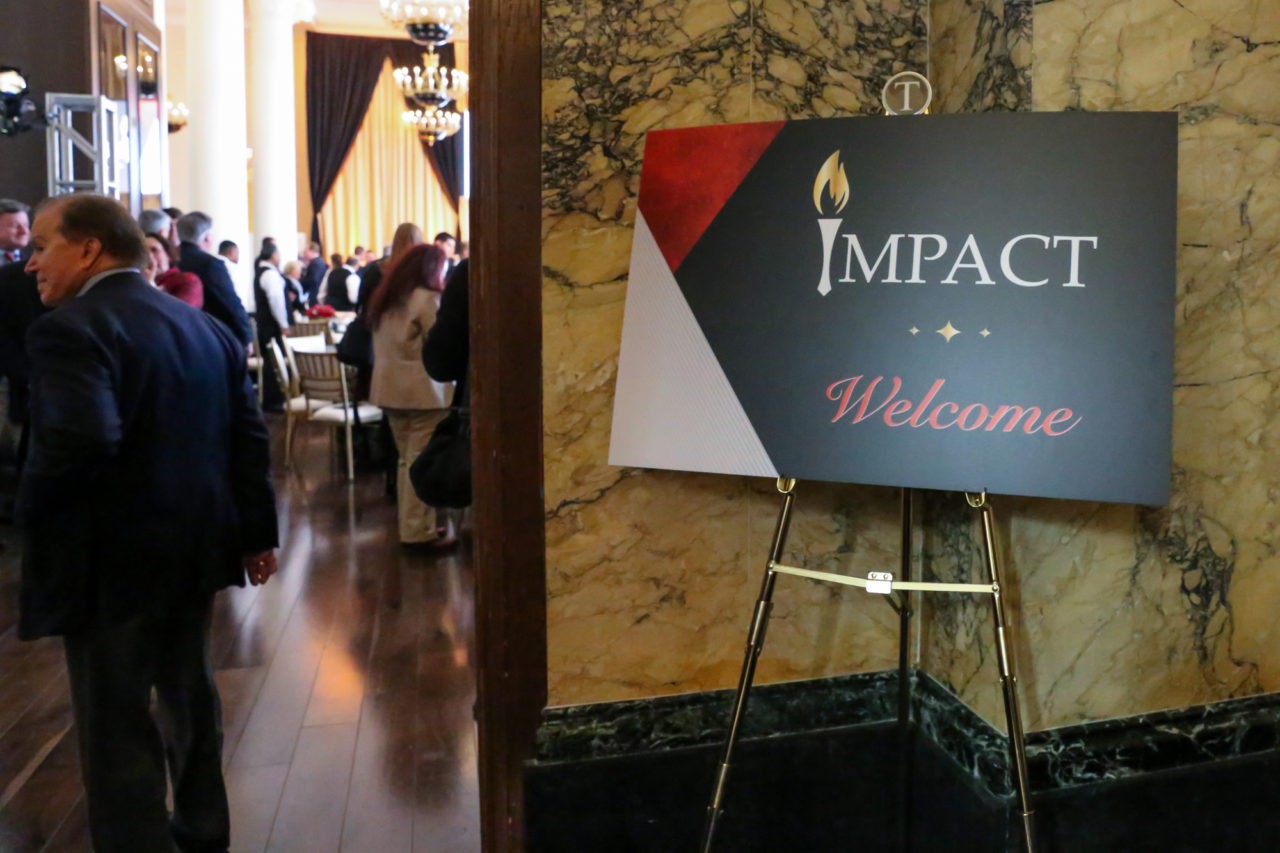 (Photo Credit: United in Purpose)
"At this moment in history … no one person is that important," Hannity told members of the audience, whom he said all deserve recognition for their work in the conservative movement. "If you want a wheel to go around, we are all spokes. … Every single one of you patriots — irredeemable, deplorables in this room today — without your hard work, with your missing spoke … we've got problems."
Hannity continued:
Every single day, I want you to understand a fundamental truth: there is an organized, well-funded infrastructure that, as we get up every day, wants to undo an election that they lost. They never thought Donald Trump was going to be president.

…

The election was about these forgotten men and women. The election is about liberty and freedom. The election was about the values that all of us in this room hold dearly. The election is about the future of the country. America is at a crossroads, and yet, we live in a time where there [are] five enemies that I have identified and talk about often that do not want Donald Trump to be our president.
Hannity spoke about an "enemy" he never suspected: the United States intelligence community. He explained:
I never thought in the history of the country that the intelligence community, that I have so much respect for, would abuse the most powerful tools that we give to them and that they would illegally be surveilling American citizens like General Michael Flynn, who served his country admirably.

…

It's amazing nobody in the media seems to care the information gathered on General Flynn was obtained illegally. That is a felony. That is a crime. And this is happening more and more every day as we now begin to unpeel the layers of this onion of corruption that exist in this city that many of you live in here.
Hannity also slammed the "corrupt media that lies almost daily."
"It has become so obvious and so transparent. … They are weak. They are timid. They are spineless. They are visionless," he said.
Other Impact Award recipients included Hillsdale College President Dr. Larry Arnn; former NYPD Detective and U.S. Secret Service agent Dan Bongino; Judicial Watch President Tom Fitton; Center for Security Policy President and CEO Frank Gaffney; Turning Point USA CEO Charlie Kirk; Americans for Limited Government President Rick Manning; Project Veritas founder and President James O'Keefe; Center for Urban Renewal President Star Parker; host of the Chris Plante Show on WMAL in Washington, Chris Plante; and The Federalist Society for Law and Public Policy Executive Vice President Leonard Leo: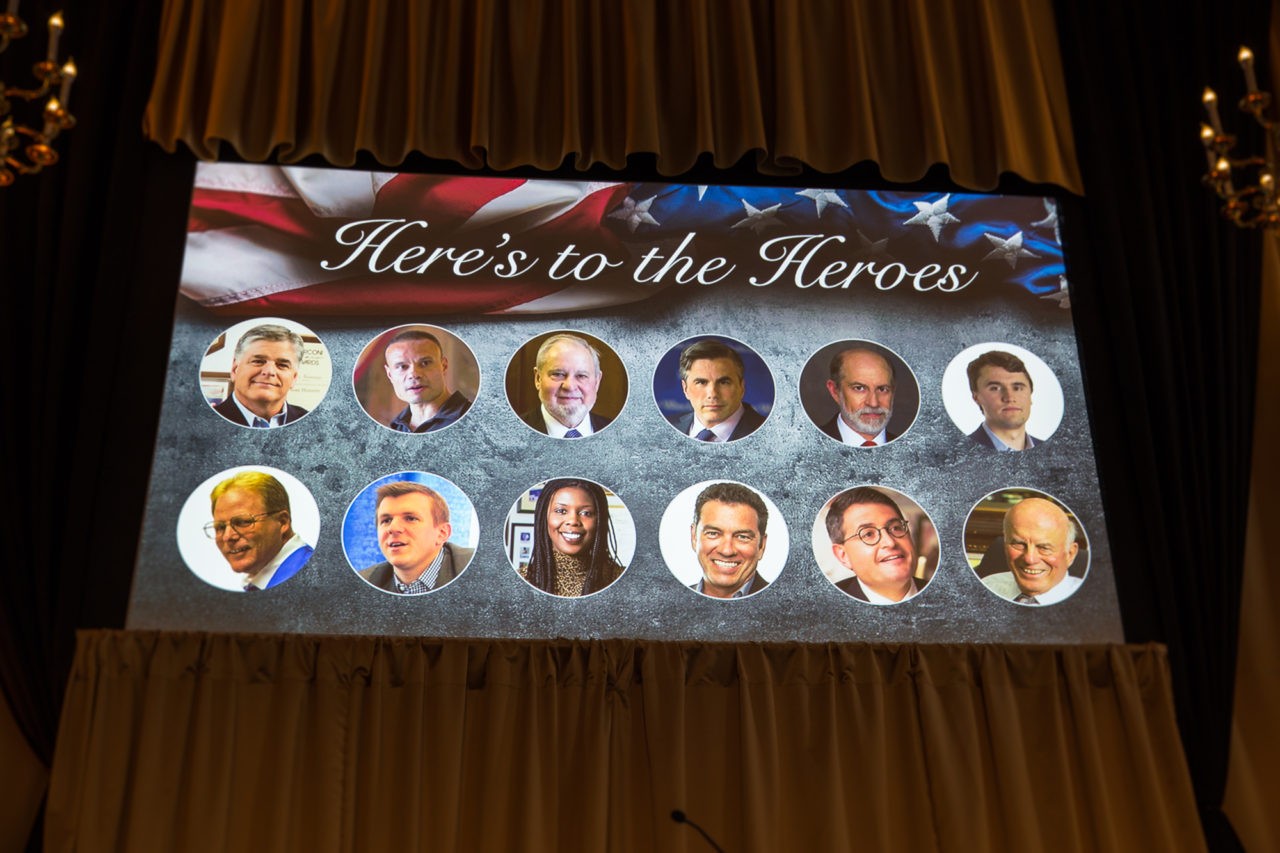 Pictures of the 12 individuals honored this week (Photo Credit: United In Purpose)
Richard Viguerie, chairman of American Target Advertising, received the Lifetime Achievement Award.
"It's humbling to be among all these great Americans," Fitton told Breitbart News. "To have Judicial Watch recognized for the work we are accomplishing on behalf of the American people … we appreciate it":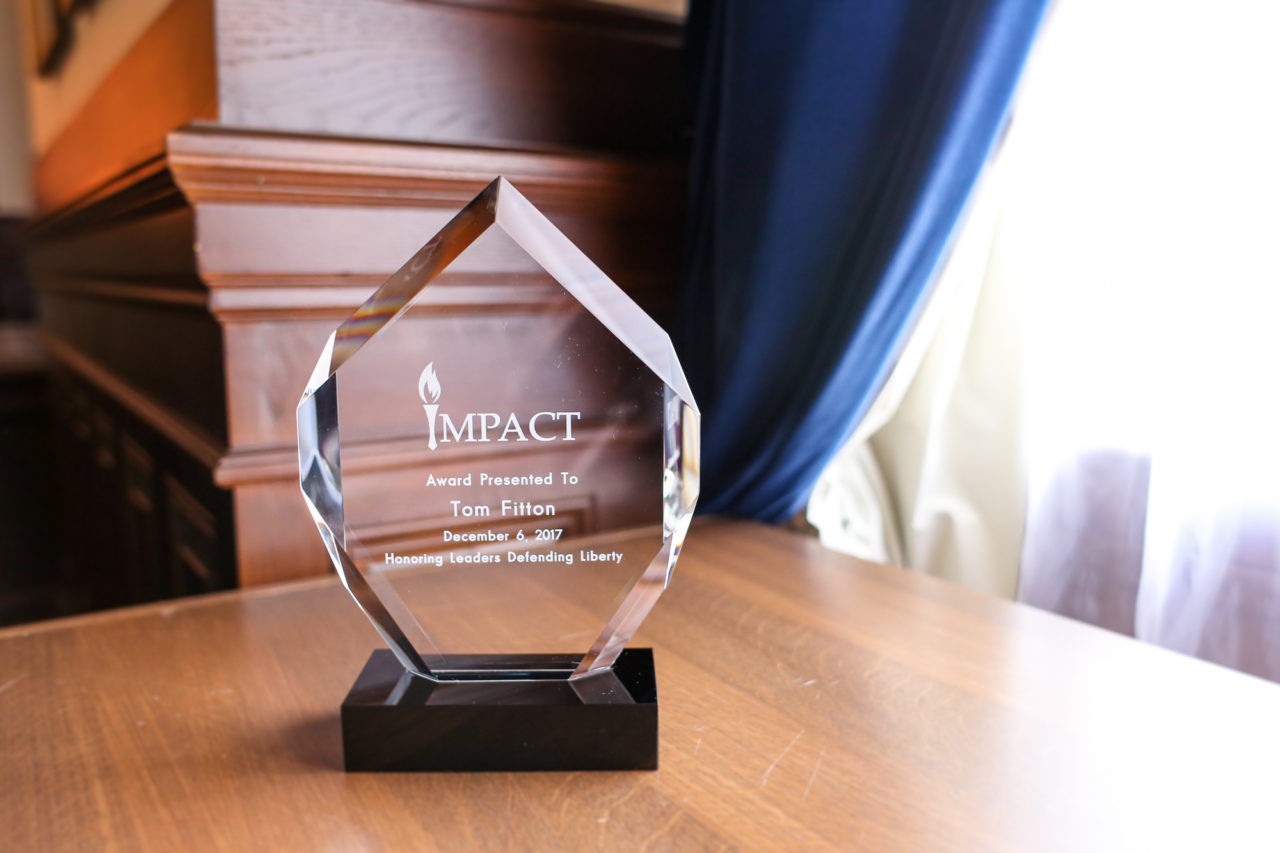 An Impact Award. (Photo Credit: United in Purpose)
"The gathering exceeded all expectations," ceremony organizer Ginni Thomas, who is the wife of Justice Clarence Thomas, told Breitbart News at the conclusion of the event. She continued:
People in that room love their country and don't want it fundamentally transformed. We, as a movement, forget to stop and appreciate the public and private pain and effort that goes into the lives of liberty-loving patriots and leaders. Today was to fix that little gap.

From Sean Hannity's passion and personal charm to Richard Viguerie's history lesson to Bob McEwen's send off — it was so successful, we have begun planning next year's awards!
"United in Purpose is so honored to support Ginni Thomas's visionary idea to launch the Impact Awards, and we see this becoming an annual tradition to honor the great patriots of our country," said Bill Dallas, CEO of United in Purpose, in a press release.
The event was held at the Trump International Hotel in Washington, DC: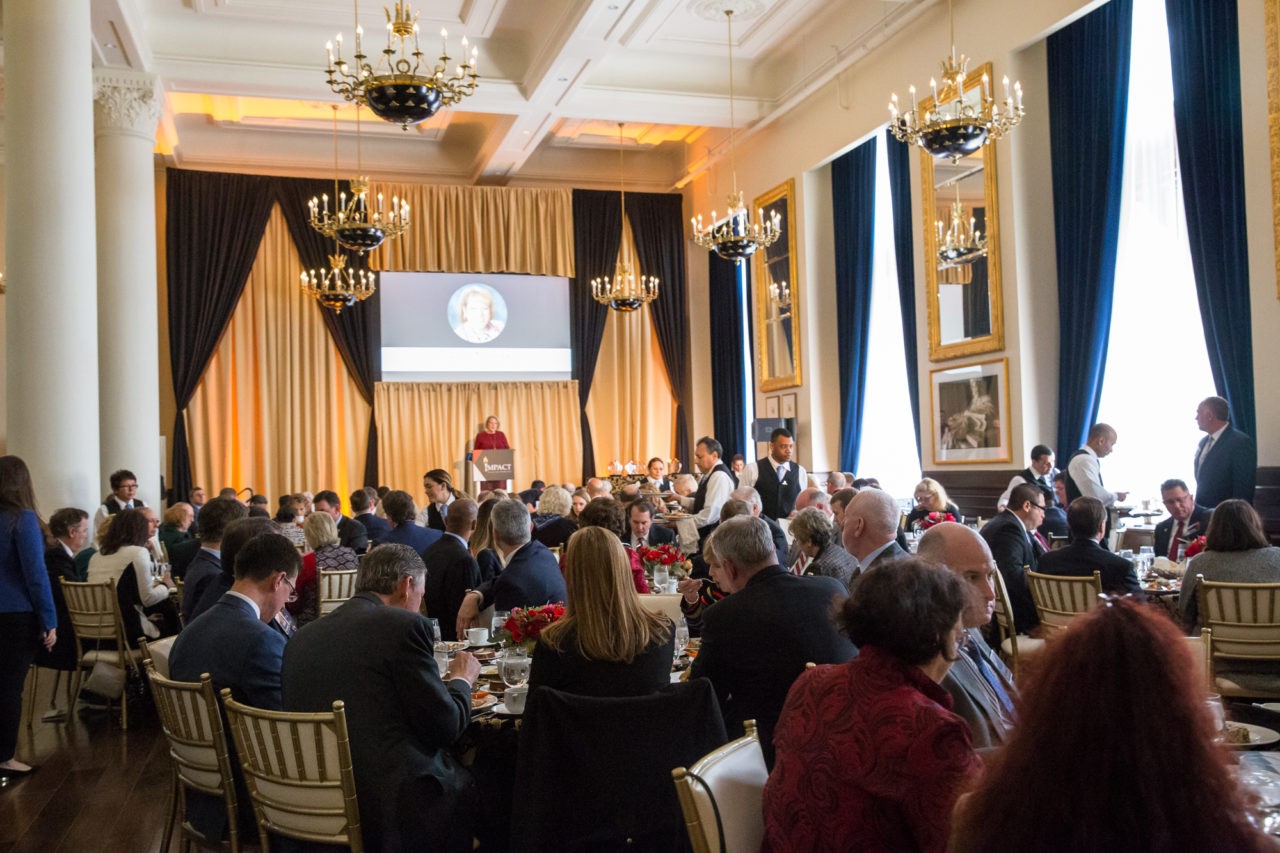 Thomas speaking to the crowded ballroom at the Trump International Hotel (Photo Credit: United in Purpose)
The audience was filled with a number of high-profile guests, including founder and chairman of the Faith & Freedom Coalition Ralph Reed, Sheriff David Clarke, former U.S. Attorney General and conservative leader Ed Meese, and Rep. Louie Gohmert (R-TX), among others.
2017 Impact Program by Breitbart News on Scribd
Video and program courtesy of United in Purpose.
Amanda House is Breitbart News's deputy political editor. You can follow her on Twitter at @AmandaLeeHouse.
The post Sean Hannity Accepts Outstanding Impact Award on 'Behalf of Every Irredeemable, Deplorable American' appeared first on News Wire Now.
News Wrap: NYPD fires Pantaleo, 5 years after Eric Garner's death
Read More – Source
Sudan's army and pro-democracy movement form joint ruling body
Read More – Source
Meet the CIA's disguise artists who helped Cold War spies disappear
Read More – Source