Teen seriously burned after brush with toxic plant
A student trying to earn some money de-weeding gardens during the summer has suffered second and third-degree burns from a giant hogweed.
Alex Childress, who was trying to save up before starting university, initially thought he had suffered severe sunburn after working outside.
However, the 17-year-old from Spotsylvania, Virginia, was soon rushed to a hospital burns unit.
"We were working outside a factory and I snipped down a bush and it fell and touched my face," Mr Childress told NBC station WWBT.
"I didn't pay any mind to it because I do it all the time."
The teenager was told to shower for an hour and a half and was kept in an unlit hospital room for two days because the phototoxic sap becomes more potent if it is exposed to sun and UV rays.
The sap can cause burns, painful blisters and even blindness.
The plant can grow up to 15ft tall (4.6m) and has a distinctive fan of white flowers at the top.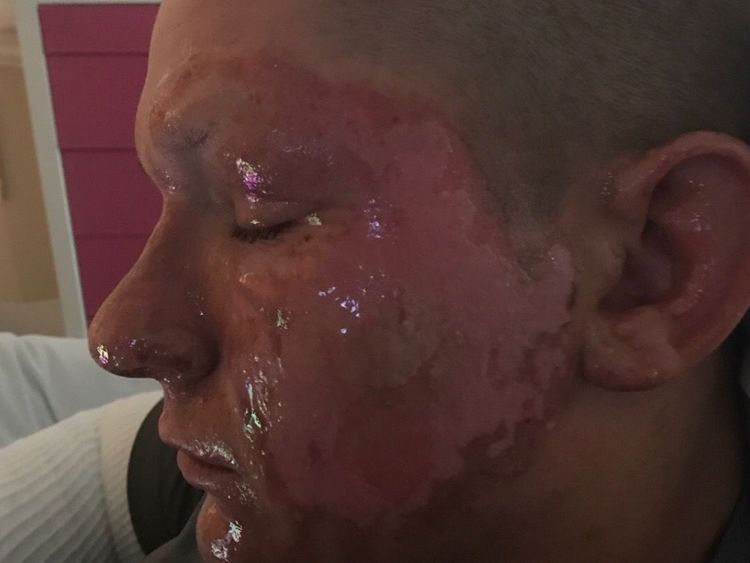 The Royal Horticultural Society's website also warns of the potential dangers of the plant.
"Although an impressive sight when fully grown, giant hogweed is invasive and potentially harmful," it says.
"Chemicals in the sap can cause photodermatitis or photosensitivity, where the skin becomes very sensitive to sunlight and may suffer blistering, pigmentation and long-lasting scars."
Mr Childress has since been released from hospital and has set up a fundraising page as he will not be able to work for the rest of the summer.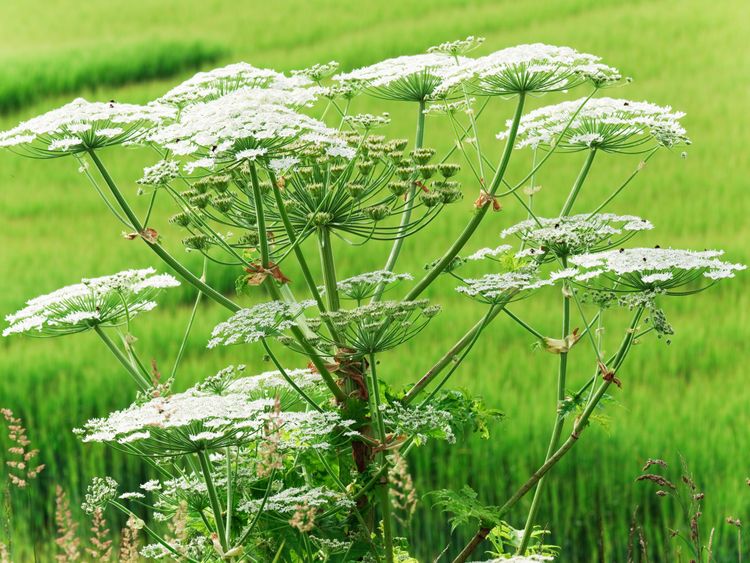 He has already raised more than $17,000 (£12,800).
"I am not one to ask for help, I am always helping other people whenever and wherever I can, but now I am in need of help," he wrote.
More from Virginia
"I wont be able to work the rest of the summer, and we also don't know if my employers' insurance is going to cover medical bills.
I have a scholarship to Virginia Tech with the Army ROTC [Reserves Officers' Training Corps] but I may end up losing it now because of medical disqualification."