Malta or the Mariners? Bolt's European temptation might prove win-win
Valletta or Gosford? Usain Bolt has a tough decision to make after receiving a concrete offer to become a professional footballer. The Central Coast Mariners, the team who indulged his dream, should be thanking their lucky stars.
Bolt has a two-year contract with an option for a further season on the table from Maltese outfit Valletta FC, who ESPN has outed as the mysterious 'southern European club' which emerged as a potential suitor late on Monday night.
A-League fans might remember Valletta FC as the former home of infamous Melbourne Heart flop Michael Mifsud, the Maltese international skipper who scored just one goal in 14 appearances.
Mifsud returned to Malta with his tail between his legs and severed ties with Valletta last season, so Bolt might end up replacing him if he decides to ship off to the tiny island nation in the Mediterranean.
Valletta, the 24-time Maltese champions, were taken over last month by a wealthy investment group from Dubai. If money is Bolt's chief motivation, his time with the Mariners might be up.
Advertisement
"A champion is always welcome and at Valletta FC we believe nothing is impossible," chief executive Ghasston Slimen told ESPN.
Central Coast shouldn't be too disappointed. They are yet to comment on Bolt's Maltese link, but this could be the perfect exit strategy.
The reality is Bolt is not cut out for the A-League. Experienced defenders like Bart Schenkeveld or Alex Wilkinson would eat him alive.
However, the eight-time Olympic champion might not look so out of place in the Maltese Premier League, which is a few rungs down as far as standard of play. Even serial pest Nelly Yoa managed to play in Malta's second division.
The Mariners have far bigger fish to fry. They commence their season against Brisbane Roar on Sunday afternoon at Suncorp Stadium and, after a recruitment splurge that netted Tommy Oar and Ross McCormack, they have every right to fancy their chances. They should be aiming to play finals football.
Bolt has done wonders for them, but what more could he do? His first of two goals last week has been seen the world over. The club's brand is now out there.
But the A-League season is about to begin and there is no prospect of further game time for Bolt outside of training matches. To get better, he needs to be playing.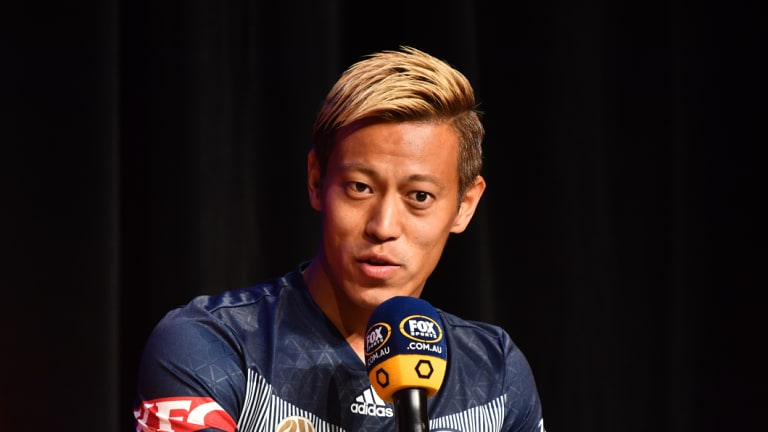 It would be great if Bolt could stick around for a little while longer. It seems as if the Mariners and Bolt's Australian representative, Tony Rallis, are angling for financial help from Football Federation Australia to keep him here.
It's a chicken-and-egg scenario: FFA won't dip into their marketing budget to contribute until the Mariners decide Bolt is worthy of a contract. The Mariners can't realistically make that decision for another few months at least.
Few would begrudge Bolt heading to Malta. That would save the Mariners from making the tough decision and severing ties with a novelty player who might never make the grade. Bolt can spread his wings in Europe and might actually get on the park. Everybody wins.