Be brave, bold and believe in yourselves, Milicic tells Matildas
Your ads will be inserted here by
Easy Plugin for AdSense.
Please go to the plugin admin page to
Paste your ad code OR
Suppress this ad slot.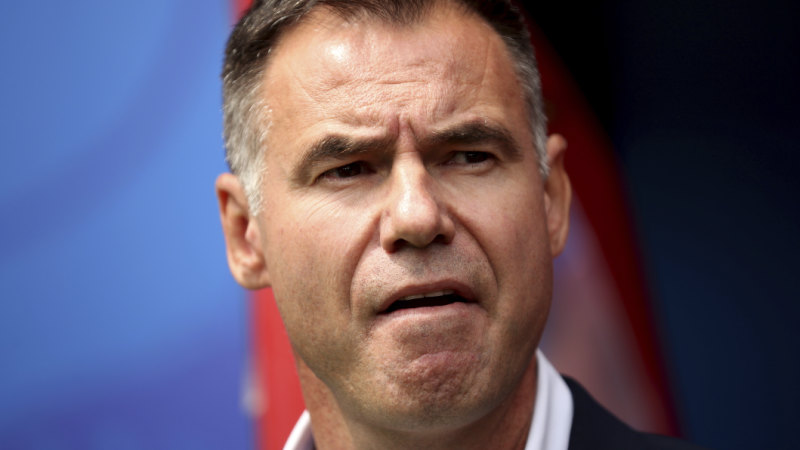 Montpellier: Matildas coach Ante Milicic has challenged his team to be ''mentally strong enough" to block out the continuing fallout from his predecessor's sacking ahead of their crunch group match against Brazil in the early hours of Friday morning (AEST).
Milicic has told his players to be brave, bold and confident, and declared he would not change his style despite criticism of his tactics in the opening World Cup loss to Italy.
He believes that if his team play their own game they can rescue their campaign and use the Brazil match as a platform on which to build for the rest of the tournament.
Former Matildas star Heather Garriock was among those who said the team had not had enough time to bed down Milicic's new defensive style following the sacking of Stajcic five months out from the tournament.
Pressure has also mounted on FFA chief executive David Gallop over his reported refusal to furnish his own compliance committee with documents explaining why the former coach was dismissed, while the board issued a statement defending the presence of controversial director Heather Reid in France on a self-funded trip.
Advertisement
"I am so busy that I don't have time to look back at it all," Milicic said. "I understand that's how Australian football is and that's how we work and operate. That's why [I ask] can these 23 girls block out all of the outside noise? Are they mentally strong enough to do that? I hope they are, and in the end time will tell.
''Everything that's occurred around this group… I know it's difficult for them, but I really hope that in the next couple of games they can show what kind of a great team they really are.
''When I took the role I understood it wasn't going into a smooth situation [but] I won't give up, I won't stop fighting.''
Milicic emphasised that his team had the chance to achieve something special.
Your ads will be inserted here by
Easy Plugin for AdSense.
Please go to the plugin admin page to
Paste your ad code OR
Suppress this ad slot.
''I am just here to provide them with a platform and to do the best job I possibly can,'' Milicic said.
''It's all about them, they have worked so hard to be in this position, and these opportunities don't come around too much in a lifetime.
''Now it's up to these girls in the next two games to really show what they are made of, and I am confident of what they are because I really believe in them as characters and I am sure they are going to put on a good performance in the next two games.''
Milicic will monitor the fitness of key players Lisa De Vanna, Caitlin Foord and defender Clare Polkinghorne, but is confident that experienced midfielder Elise Kellond-Knight has overcome the fitness issues that have been restricting her, and that she is now ready to start.
She came off the bench late in the match against Italy, but her calm presence at the base of midfield will be needed against Brazil.
''She has been [crucial] since day one. Shes a natural six [holding midfielder] and in the way we want to play, shes very comfortable, shes an intelligent player and has good decision-making on the ball and provides us with good cover. KK is important but we work with what we have available.''
Milicic is aware of the criticism he and his team have attracted for their tactical approach and the manner of the defeat against Italy, but he is confident that his approach will reap dividends in the long run.
''We dominated possession. We dominated shots on goal and we dominated territory.
''In the end we created enough chances to win the game but unfortunately weve made an error in build-up. That happens.
''Weve made an individual error and weve conceded from a set piece and lost the game. Weve been punished for that.
''I really feel like we deserved something frRead More – Source