One-year rollover: Long-term future of Boxing Day Test in doubt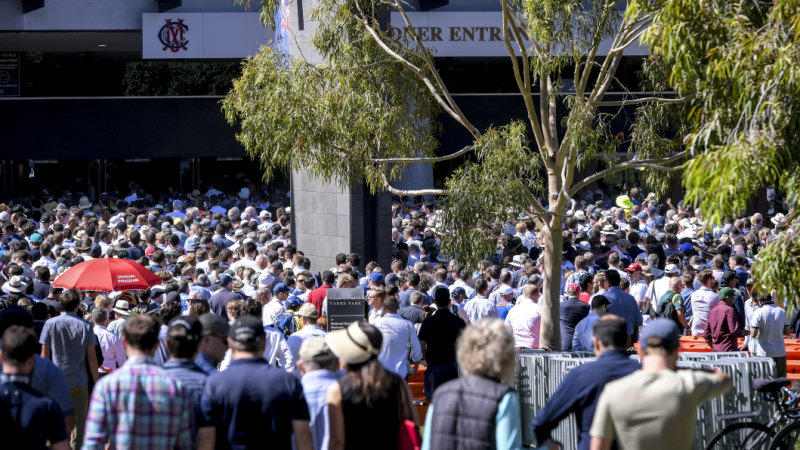 Birmingham: The long-term future of the Boxing Day Test remains in doubt with Cricket Australia and the Melbourne Cricket Club opting to roll over their contract until only the end of next summer.
The hire agreement between crickets governing body and the countrys biggest venue has expired and it had initially been hoped a long-term agreement would be in place, ensuring the showcase Test of the summer was locked in.
New Zealand will take on Australia at the MCG this summer, the Black Caps having their first festive-season Test since 1987-88.
But as the cricketing world undergoes change, and India this summer forces Australia to leave the country in January during the height of summer for a short one-day series, Australia is no longer assured of having the summer schedule it has been accustomed to.
Its understood the MCC and CA remain confident that the Boxing Day Test will be secured long-term but there are other issues to consider, including how much top-line cricket is held at the venue.
Advertisement
Cricket at the Melbourne Cricket Ground is a special part of everyones Australian summer and its the strength of Cricket Australia and the Melbourne Cricket Clubs relationship that has underpinned that, the MCC and CA said in a joint statement.
With so many moving parts in the cricket landscape in the past season and in the near future – new broadcast deal, mens and womens ICC T20 Cricket World Cups and a standalone WBBL season – Cricket Australia and the MCC agreed that the current venue hire agreement would be extended to the end of this 2019-20 summer.
This timing means everyone, especially Cricket Australia, will have more opportunity to prepare for what will be an exciting new era of cricket at the MCG.
There are cricketing nations that believe CA has for too long enjoyed having locked-in dates for the Melbourne and Sydney Tests, with Cricket South Africa one nation that has unsuccessfully pushed for change.
India will tour Australia in 2020-21 but could again drive tough negotiations.
The Victorian government has a major role in securing a new deal, witRead More – Source