Can 5G replace everybodys home broadband?
Enlarge / Artist's impression of how fast your house might one day be with 5G mobile broadband…
When it comes to the possibility of home broadband competition, we want to believe. And in the case of 5G mobile broadband, wireless carriers want us to believe, too. But whether or not technological and commercial realities will reward that faith remains unclear. As with 5G smartphones, the basic challenge here sits at the intersection of the electromagnetic spectrum and telecom infrastructure economics.
When delivered over millimeter-wave frequencies and their copious amounts of free spectrum, 5G can match the speed and latency of fiber-optic broadband, with downloads of 1 gigabit per second and ping times under 10 milliseconds. But on those frequencies of 24GHz and up, signals struggle to reach more than a thousand feet outdoors. Carriers can fix that by building many more cell sites, each with its own fiber backhaul, but a fiber-to-the-block build-out may not be appreciably cheaper than fiber-to-the-home deployments. And while residences don't move and don't mind wireless antennas larger than a shirt pocket—unlike individual wireless subscribers—residences also have walls that often block mmWave signals. (Presumably also unlike individual wireless subscribers.)
The other frequency flavors of 5G (the low- and mid-band ones) don't suffer mmWave's allergies to distance or drywall. But they also can't match its speed or its spectrum availability—which in the context of residential broadband means they may not sustain uncapped bandwidth.
So as much as residential customers might yearn for an alternative to their local telecom monopoly—or for any form of high-speed access besides laggy connectivity from satellites in geosynchronous orbit—5G doesn't yet rank as a sure thing. There's a promise, but many things still need to go right for that promise to be fulfilled.
Or, as New Street Research analyst Jonathan Chaplin phrased things in an email: "If your fundamental question is 'will 5G allow you to dump Comcast' the answer is absolutely! Depending."
Verizons bet on millimeter-wave broadband
Consider the 5G Home service that Verizon Wireless launched in parts of Houston, Indianapolis, Los Angeles, and Sacramento in October 2018 (later expanded to parts of Chicago).
At $70 a month for unlimited data—with a $20 discount if you have a $30 or higher Verizon Wireless smartphone plan—and with download speeds from 300 to 940 megabits per second, the service would compare well with cable even if so many cable Internet plans didn't include data caps and slap on modem-rental fees.
Reddit threads about the service in Houston, Sacramento and elsewhere offer a mix of praise for its performance (including reports of upload speeds in the range of 200Mbps, significantly faster than what most cable services offer) and complaints about it not being available at individual redditors' addresses.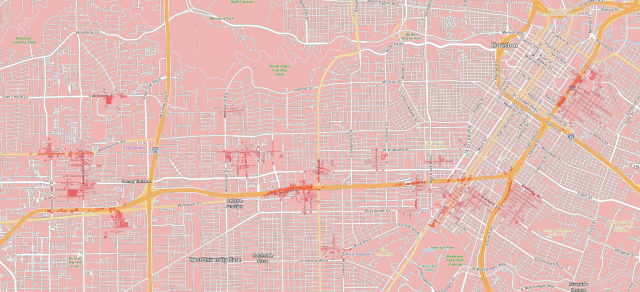 "Towards the beginning of service, there were a few firmware issues with the modem Verizon provided, but they patched that within a month," said a software engineer in Sacramento who asked not to be named. "Since then, there's not been significant downtime that I noticed."
"Overall I'm happy with my 5G," wrote another 5G Home user in Houston who runs a crisis-management firm. "No downtime that I can remember. I don't have my exact speeds but it seems pretty quick. More than enough for my TV streaming and Web surfing."
"There were only a few short (less than 30 min?) cases of 5G service downtime that I can recall, and they were all mostly toward the beginning of my service, so I imagine they were able to fix those stability issues quickly enough," wrote Vincent Garcia, a software engineer in Sacramento. "My speeds seem to be the same as when I first got the service: 300-600 Mbps down, 120-140 Mbps up."
Garcia noted one other benefit: "One interesting thing I've noticed is that other ISPs in my area seem to have stepped up their game in terms of value (at least in terms of their initial contract period)."
One early fear raised about millimeter-wave 5G, that it would suffer from "rain fade" akin to what cuts out satellite-TV reception during showers, doesnt yet appear to have emerged as a serious problem. Those Reddit discussions about Verizons service dont mention it, while a Twitter search reveals no firsthand reports of rain-faded 5G.
Ashutosh Dutta, a research scientist at the Johns Hopkins Universitys Applied Physics Laboratory, pointed to a 2019 study by researchers at the Indian Institute of Information Technology Kalyani and the University of Calcuttas Institute of Radio Physics and Electronics in West Bengal, India. They found that "proper fade mitigation techniques" can keep even heavy rain from disrupting millimeter-wave communication at frequencies up to 40 GHz. Verizons 5G Home, at 28 and 39 GHz, sits on the forgiving side of that line.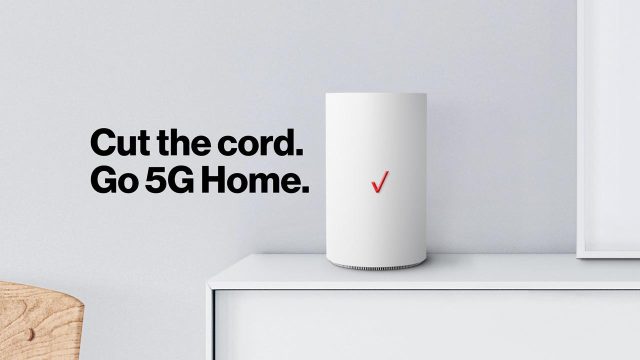 But in the market at large, 5G Home remains an afterthought. Bob White, membership chair of the MacNexus Sacramento-area user group, said he was not aware of any of the several hundred MacNexus members who could take advantage of the service. "Only rumors and smoke," he commented in an email.
Verizon's 5G Home service is scarce for the same reason its 5G smartphone service is scarce: the millimeter-wave frequencies it employs for both services don't reach far. And while the company now provides coverage maps highlighting individual blocks with mobile 5G, would-be subscribers to 5G Home can only plug in their street addresses and hope they get lucky.
Verizon says it aims to sell 5G Home everywhere it offers mobile 5G but did not identify which cities among its 18 smartphone-5G markets would get the residential version next.

(AT&T has also been testing millimeter-wave fixed wireless residential broadband but has left possible pricing open-ended.)
In a study released in March, MoffettNathanson analyst Craig Moffett drew on records released by Sacramento's city government to conclude that after about six months of availability, Verizon had signed up under 3 percent of the single-family homes in range of its 5G Home signals. Those homes, in turn, only constituted 6 percent of the residential addresses in the areas he studied. In an email, Moffett professed himself no more enthusiastic about Verizon's prospects nine months later: "Millimeter-wave-spectrum propagation is too limited for the economics to be compelling."
Chaplin, with New Street Research, voiced similar doubts. Noting the dense deployment of cell sites that millimeter-wave spectrum requires, he commented: "This means that a wireless company almost needs to become a cable company to make it work."
At an investment conference in September, Verizon executive vice president and consumer group CEO Ronan Dunne said the carrier had turned one key corner by allowing most customers to position their 5G antennas indoors and install them themselves.
"We've moved in the year to a point now where almost 80 percent of the antenna are indoor rather than outdoor," Dunne told attendees of the Bank of America Merrill Lynch 2019 Media, Communications & Entertainment Conference. "So we're now ready to go mass market."
(Disclosure: I've done a lot of writing for Yahoo Finance, a news site Verizon owns.)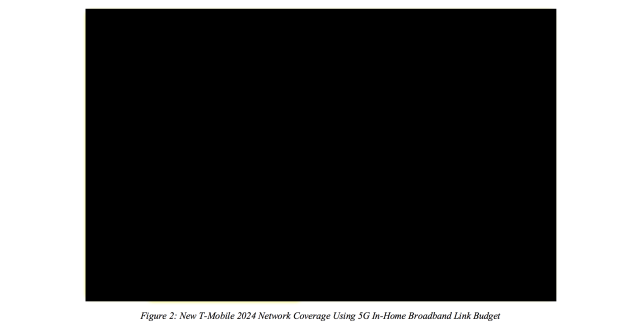 T-Mobiles campaign promise
While Verizon has to draw enough customers for each small cell site to recoup its costs, T-Mobile may be setting itself up for the opposite problem—too many subscribers downloading too much data on its promised home-5G service.
The self-styled "uncarrier"—having called millimeter-wave 5G unworkable outside of dense urban pockets—has folded a different approach to 5G home broadband into its campaign to merge with Sprint.
Let us consummate this deal, T-Mobile told regulators, and we'll bring fast but reasonably long-range 5G to 9.5 million people by 2024 on Sprint's mid-band 2.5 GHz frequencies.
A lengthy and much-redacted filing with the Federal Communications Commission breaks down this pitch, starting with a few reasonably enticing bullet points:
"an average download speed in excess of 100 Mbps or higher (with a minimum speed of 25/3 Mbps)";
a customer-installable router, with no extra monthly fee required for it;
no setup charge;
no contract.
That filing does not, however, renounce data caps. A mostly blacked-out paragraph on page 18 and a completely redacted chart on page 19 show that T-Mobile has calculated its own forecasts for customer use and compared them to reported monthly average household use at Altice (250GB in the fourth quarter of 2018) and median data usage at Comcast (174 GB in December 2018).
T-Mobile's current smartphone plans enforce relatively generous limits on mobile hotspot usage, while the company's $50-per-month invitation-only 50Mbps 4G LTE home service T-Mobile announced in March does not include data caps. The filing expresses confidence in the ability of Sprint's 2.5GHz spectrum to add more capacity to the merged company's network than its current business model will need in every market.
"When a 2.5GHz radio is deployed on a tower, it produces a very large increment to capacity all at once," the filing reads. T-Mobile plans to combine those radios with the 600MHz spectrum underlying its own just-announced consumer 5G launch.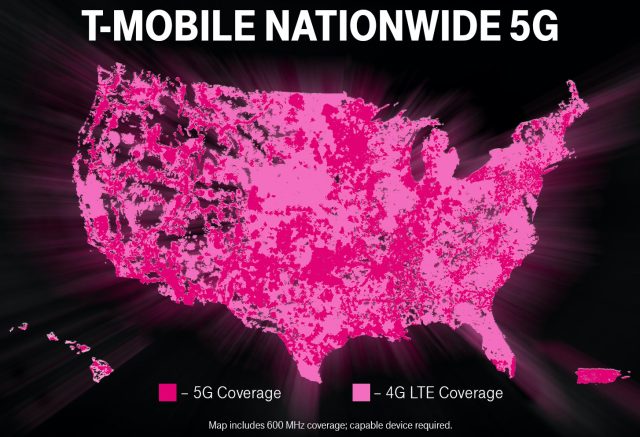 The filing continues:
While many of these areas need some 2.5GHz to be deployed in order to provide sufficient capacity to meet New T-Mobile's performance thresholds, traffic in these areas would end up putting very little load on the 2.5 GHz spectrum, leaving much of it available to provide wireless fixed broadband service. The resuRead More – Source
China surveillance of journalists to use 'traffic-light' system
bbc– The Chinese province of Henan is building a surveillance system with face-scanning technology that can detect journalists and other "people of concern".
Documents seen by BBC News describe a system that classifies journalists into a "traffic-light" system – green, amber and red.
Journalists in the "red" category would be "dealt with accordingly", they say.
The Henan Public Security Bureau has not responded to a request for comment.
The documents, discovered by the surveillance analyst firm IPVM, also outline plans to surveil other "people of concern", including foreign students and migrant women.
Human Rights Watch said: "This is not a government that needs more power to track more people… especially those who might be trying to peacefully hold it accountable."
'Thematic libraries'
The documents, published on 29 July, are part of a tendering process, encouraging Chinese companies to bid for a contract to build the new system, won, on 17 September, by NeuSoft.
NeuSoft has not responded to BBC News request for comment.
The system includes facial-recognition technology linked to thousands of cameras in Henan, to alert authorities when a "person of concern" is located.
"People of concern" would be categorised into "thematic libraries" – in an already existing database of information about and images of people in the province.
The system would also connect with China's national database.
'Key concern'
One of the groups of interest to the Henan Public Security Bureau is journalists, including foreign journalists.
"The preliminary proposal is to classify key concerned journalists into three levels," the documents say.
"People marked in red are the key concern.
"The second level, marked in yellow, are people of general concern.
"Level three, marked in green – are for journalists who aren't harmful."
And an alert would be triggered as soon as "journalists of concern", marked as "red" – or "yellow", if they had previous criminal charges – booked a ticket to travel into the province.
The system would also assess foreign students and divide them into three categories of risk – "excellent foreign students, general personnel, and key people and unstable personnel".
"The safety assessment is made by focusing on the daily attendance of foreign students, exam results, whether they come from key countries, and school-discipline compliance," the documents say.
The schools themselves would need to notify the authorities of students with security concerns.
And those considered to be of concern would be tracked.
During politically sensitive periods, such as the annual meeting of the National People's Congress, "a wartime alarm mechanism" would be activated and tracking of "key concern" students stepped up, including tracking their cell phones.
The documents outline a desire for the system to contain information taken from:
cell phones
social media – such as WeChat and Weibo
vehicle details
hotel stays
travel tickets
property ownership
photos (from existing databases)
It should also focus on "stranded women", or non-Chinese migrant women who do not have the right to live in China.
A large number of women enter China to find work.
Others have been trafficked from neighbouring countries.
And the system would "dock" with the National Immigration Bureau, the Ministry of Public Security and Henan police, among others.
The documents were published around the time the Chinese government criticised foreign media outlets for their coverage of the Henan floods.
Conor Healy, Government Director of IPVM, said: "The technical architecture of mass surveillance in China remains poorly understood… but building custom surveillance technology to streamline state suppression of journalists is new.
"These documents shed light on what China's public-security officials want from mass surveillance."
China's facial-recognition system is thought to already be in use across the country.
And last year, the Washington Post reported Huawei had tested artificial-intelligence software that could recognise people belonging to the Uighur ethnic minority and alert police.
Human Rights Watch's China director Sophie Richardson said: "The goal is chilling, ensuring that everyone knows they can and will be monitored – and that they never know what might trigger hostile interest."
QUALCOMM REBRANDS SNAPDRAGON CHIPS THAT POWER MANY OF THE WORLD'S PHONES IN ATTEMPT TO BE LESS CONFUSING
independent– Qualcomm has announce a major rebrand of its Snapdragon chips, in a move that could make choosing a phone vastly more simple.
The company sells its Snapdragon chips to a vast range of other companies – such as Samsung, HP and OnePlus – which use them to power devices including mobile phones, watches and laptops.
But comparing those devices can often be difficult, because of the confusing name of those Snapdragon processors, which are marked by a host of complex numbers. Since processors are at the heart of the devices, it can therefore be difficult to know whether a given phone is better than another.
But Qualcomm now says that it will simplify its branding in a host of ways, most of which bring new branding to the line.
The most obvious one is that the Qualcomm and Snapdragon brands will be separated. While they will still be owned by the same company as before, the Qualcomm will be removed from the chips itself.
More usefully, however, those complicated names will be changed.
Until now, Snapdragon products have come with three different names. Each of the numbers was intended to show where it was in the line-up: the first indicating the power, the second what generation, and the third used to separate different products within those generations.
But that was difficult to know and to compare. It also led to struggles with Snapdragon running out of names – it has a Snapdragon 695, for instance, and so only space for four more chips in that line-up.
Instead, it will move to a "new simplified and consistent naming structure for our platforms makes it easier for our customers to discover and choose devices powered by Snapdragon", it says. "This means our mobile platforms will transition to a single-digit series and generation number, aligning with other product categories — starting with our newest flagship Snapdragon 8-series platform."
It did not give information on what that new naming system would be, and promised more information would be revealed at another event on 30 November.
Gigabit broadband: Internet seen as top homebuyer priority
bbc– A fast internet connection is now one of the most important factors for homebuyers, according to a survey of 294 estate agents across the UK.
Questions about connectivity, usually "full fibre" broadband, are up 69% since the pandemic began, the research, by Omdia for telecoms equipment maker Huawei, suggests.
Speeds of more than 300Mbps are being sought by 34% of buyers – and, according to 33% of the estate agents, can add £5,000 to the sale price of a home – while 23% want 1Gbps.
Asked to name the single most important factor is for homebuyers:
23% said the size of the property
20% said broadband quality
18% said the number of bedrooms
10% said the age of the property is
9% said transport links
"In many cases, customers feel that good internet is a 'must have'," James Hummerstone-Pope, from Purple Bricks, said.
"And poor wi-fi and a bad mobile signal can be a deal breaker.
"Fibre broadband definitely makes properties more appealing.
"And people will sometimes walk away from a property if they feel the broadband and phone signals aren't good enough."
Vodafone to offer full fibre broadband to millions
Half-a-million homes to get broadband boost
The government has promised to "bring full-fibre and gigabit-capable broadband to every home and business across the UK by 2025".
And research from telecoms regulator Ofcom suggests 18.2 million homes (62%) already have access to 300Mbps or faster.
But only a fraction pay for such high speeds.
And the average UK speed is actually 50.4Mbps.
Critical factors
In Scotland and the South West, good broadband is the most important factor for homebuyers, the survey suggests.
But London-based estate agent Foxtons said while buyers considered the internet important – "particularly since the start of the Covid-19 pandemic" – it was usually outweighed by other factors.
"Choosing which property to purchase is an incredibly complex decision that depends on numerous different factors," a representative said.
"In our experience, the price and perceived value for money, the size and type of property, provision of outside space, as well as proximity to local amenities and schools are some of the most critical factors in the decision-making process."