Can 5G replace everybodys home broadband?
Enlarge / Artist's impression of how fast your house might one day be with 5G mobile broadband…
When it comes to the possibility of home broadband competition, we want to believe. And in the case of 5G mobile broadband, wireless carriers want us to believe, too. But whether or not technological and commercial realities will reward that faith remains unclear. As with 5G smartphones, the basic challenge here sits at the intersection of the electromagnetic spectrum and telecom infrastructure economics.
When delivered over millimeter-wave frequencies and their copious amounts of free spectrum, 5G can match the speed and latency of fiber-optic broadband, with downloads of 1 gigabit per second and ping times under 10 milliseconds. But on those frequencies of 24GHz and up, signals struggle to reach more than a thousand feet outdoors. Carriers can fix that by building many more cell sites, each with its own fiber backhaul, but a fiber-to-the-block build-out may not be appreciably cheaper than fiber-to-the-home deployments. And while residences don't move and don't mind wireless antennas larger than a shirt pocket—unlike individual wireless subscribers—residences also have walls that often block mmWave signals. (Presumably also unlike individual wireless subscribers.)
The other frequency flavors of 5G (the low- and mid-band ones) don't suffer mmWave's allergies to distance or drywall. But they also can't match its speed or its spectrum availability—which in the context of residential broadband means they may not sustain uncapped bandwidth.
So as much as residential customers might yearn for an alternative to their local telecom monopoly—or for any form of high-speed access besides laggy connectivity from satellites in geosynchronous orbit—5G doesn't yet rank as a sure thing. There's a promise, but many things still need to go right for that promise to be fulfilled.
Or, as New Street Research analyst Jonathan Chaplin phrased things in an email: "If your fundamental question is 'will 5G allow you to dump Comcast' the answer is absolutely! Depending."
Verizons bet on millimeter-wave broadband
Consider the 5G Home service that Verizon Wireless launched in parts of Houston, Indianapolis, Los Angeles, and Sacramento in October 2018 (later expanded to parts of Chicago).
At $70 a month for unlimited data—with a $20 discount if you have a $30 or higher Verizon Wireless smartphone plan—and with download speeds from 300 to 940 megabits per second, the service would compare well with cable even if so many cable Internet plans didn't include data caps and slap on modem-rental fees.
Reddit threads about the service in Houston, Sacramento and elsewhere offer a mix of praise for its performance (including reports of upload speeds in the range of 200Mbps, significantly faster than what most cable services offer) and complaints about it not being available at individual redditors' addresses.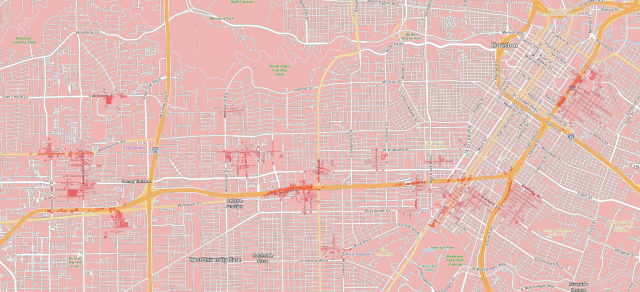 "Towards the beginning of service, there were a few firmware issues with the modem Verizon provided, but they patched that within a month," said a software engineer in Sacramento who asked not to be named. "Since then, there's not been significant downtime that I noticed."
"Overall I'm happy with my 5G," wrote another 5G Home user in Houston who runs a crisis-management firm. "No downtime that I can remember. I don't have my exact speeds but it seems pretty quick. More than enough for my TV streaming and Web surfing."
"There were only a few short (less than 30 min?) cases of 5G service downtime that I can recall, and they were all mostly toward the beginning of my service, so I imagine they were able to fix those stability issues quickly enough," wrote Vincent Garcia, a software engineer in Sacramento. "My speeds seem to be the same as when I first got the service: 300-600 Mbps down, 120-140 Mbps up."
Garcia noted one other benefit: "One interesting thing I've noticed is that other ISPs in my area seem to have stepped up their game in terms of value (at least in terms of their initial contract period)."
One early fear raised about millimeter-wave 5G, that it would suffer from "rain fade" akin to what cuts out satellite-TV reception during showers, doesnt yet appear to have emerged as a serious problem. Those Reddit discussions about Verizons service dont mention it, while a Twitter search reveals no firsthand reports of rain-faded 5G.
Ashutosh Dutta, a research scientist at the Johns Hopkins Universitys Applied Physics Laboratory, pointed to a 2019 study by researchers at the Indian Institute of Information Technology Kalyani and the University of Calcuttas Institute of Radio Physics and Electronics in West Bengal, India. They found that "proper fade mitigation techniques" can keep even heavy rain from disrupting millimeter-wave communication at frequencies up to 40 GHz. Verizons 5G Home, at 28 and 39 GHz, sits on the forgiving side of that line.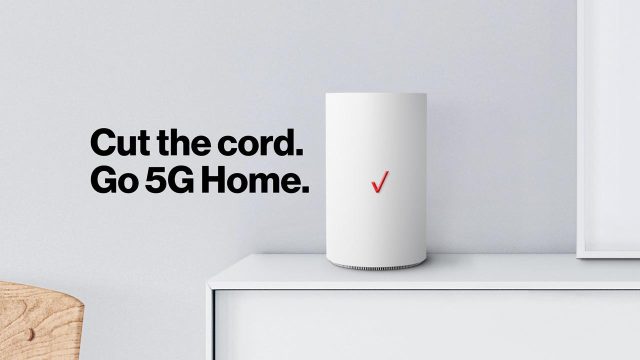 But in the market at large, 5G Home remains an afterthought. Bob White, membership chair of the MacNexus Sacramento-area user group, said he was not aware of any of the several hundred MacNexus members who could take advantage of the service. "Only rumors and smoke," he commented in an email.
Verizon's 5G Home service is scarce for the same reason its 5G smartphone service is scarce: the millimeter-wave frequencies it employs for both services don't reach far. And while the company now provides coverage maps highlighting individual blocks with mobile 5G, would-be subscribers to 5G Home can only plug in their street addresses and hope they get lucky.
Verizon says it aims to sell 5G Home everywhere it offers mobile 5G but did not identify which cities among its 18 smartphone-5G markets would get the residential version next.

(AT&T has also been testing millimeter-wave fixed wireless residential broadband but has left possible pricing open-ended.)
In a study released in March, MoffettNathanson analyst Craig Moffett drew on records released by Sacramento's city government to conclude that after about six months of availability, Verizon had signed up under 3 percent of the single-family homes in range of its 5G Home signals. Those homes, in turn, only constituted 6 percent of the residential addresses in the areas he studied. In an email, Moffett professed himself no more enthusiastic about Verizon's prospects nine months later: "Millimeter-wave-spectrum propagation is too limited for the economics to be compelling."
Chaplin, with New Street Research, voiced similar doubts. Noting the dense deployment of cell sites that millimeter-wave spectrum requires, he commented: "This means that a wireless company almost needs to become a cable company to make it work."
At an investment conference in September, Verizon executive vice president and consumer group CEO Ronan Dunne said the carrier had turned one key corner by allowing most customers to position their 5G antennas indoors and install them themselves.
"We've moved in the year to a point now where almost 80 percent of the antenna are indoor rather than outdoor," Dunne told attendees of the Bank of America Merrill Lynch 2019 Media, Communications & Entertainment Conference. "So we're now ready to go mass market."
(Disclosure: I've done a lot of writing for Yahoo Finance, a news site Verizon owns.)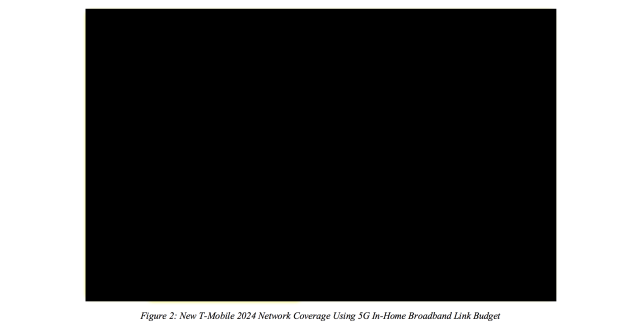 T-Mobiles campaign promise
While Verizon has to draw enough customers for each small cell site to recoup its costs, T-Mobile may be setting itself up for the opposite problem—too many subscribers downloading too much data on its promised home-5G service.
The self-styled "uncarrier"—having called millimeter-wave 5G unworkable outside of dense urban pockets—has folded a different approach to 5G home broadband into its campaign to merge with Sprint.
Let us consummate this deal, T-Mobile told regulators, and we'll bring fast but reasonably long-range 5G to 9.5 million people by 2024 on Sprint's mid-band 2.5 GHz frequencies.
A lengthy and much-redacted filing with the Federal Communications Commission breaks down this pitch, starting with a few reasonably enticing bullet points:
"an average download speed in excess of 100 Mbps or higher (with a minimum speed of 25/3 Mbps)";
a customer-installable router, with no extra monthly fee required for it;
no setup charge;
no contract.
That filing does not, however, renounce data caps. A mostly blacked-out paragraph on page 18 and a completely redacted chart on page 19 show that T-Mobile has calculated its own forecasts for customer use and compared them to reported monthly average household use at Altice (250GB in the fourth quarter of 2018) and median data usage at Comcast (174 GB in December 2018).
T-Mobile's current smartphone plans enforce relatively generous limits on mobile hotspot usage, while the company's $50-per-month invitation-only 50Mbps 4G LTE home service T-Mobile announced in March does not include data caps. The filing expresses confidence in the ability of Sprint's 2.5GHz spectrum to add more capacity to the merged company's network than its current business model will need in every market.
"When a 2.5GHz radio is deployed on a tower, it produces a very large increment to capacity all at once," the filing reads. T-Mobile plans to combine those radios with the 600MHz spectrum underlying its own just-announced consumer 5G launch.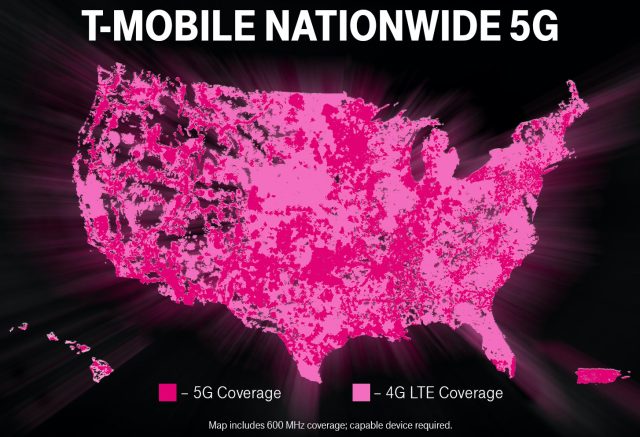 The filing continues:
While many of these areas need some 2.5GHz to be deployed in order to provide sufficient capacity to meet New T-Mobile's performance thresholds, traffic in these areas would end up putting very little load on the 2.5 GHz spectrum, leaving much of it available to provide wireless fixed broadband service. The resuRead More – Source
Apple Christmas sales surge to $111bn amid pandemic
Apple sales have hit another record, as families loaded up on the firm's latest phones, laptops and gadgets during the Christmas period.
Sales in the last three months of 2020 hit more than $111bn (£81bn) – up 21% from the prior year.
The gains come as the pandemic pushes more activity online, fuelling demand for new technology.
Apple now counts more than 1.65 billion active devices globally, including more than 1 billion iPhones.
Apple's gains follow the release of its new iPhone 12 suite of phones, which executives said had convinced a record number of people to switch to the company or upgrade from older models.
The firm said growth in China – where the pandemic has already loosened its grip on the economy – was particularly strong, helped in part by demand for phones compatible with new 5G networks.
Sales in the firm's greater China region, which includes Hong Kong and Taiwan, jumped 57%. In Europe, sales roles 17%, and they rose 11% in the Americas.
"The products are doing very well all around the world," said Luca Maestri, Apple's chief financial officer. "As we look ahead into the March quarter, we're very optimistic."
Analyst Dan Ives of Wedbush Securities said he thought the firm was just at the beginning of a "super-cycle" as Apple devotees finally trade in old phones, coinciding with upgrades to telecommunications networks.
"With 5G now in the cards and roughly 40% of its 'golden jewel' iPhone installed base not upgrading their phones in the last 3.5 years, [Apple chief Tim] Cook & Co have the stage set for a renaissance of growth," he wrote.
Big Tech is having an exceptionally lucrative pandemic.
It's hard not to be wowed by some of these figures.
That Apple recorded more than $100bn in sales in just three months is simply astonishing.
Facebook figures are also well up on where they were last year.
As other companies have struggled to survive, Big Tech has flourished.
There are other reasons for some of these incredible figures. Certainly it seems iPhone enthusiasts were holding out for the new 5G enabled iPhone12.
But it's not just Apple and Facebook, all of the massive tech companies are having a bumper year.
Covid-19 means people are spending more time indoors – buying things online, watching things online and chatting online.
Perhaps then it's no surprise that these companies are posting record breaking figures.
But others point to these figures as yet more evidence that Big Tech has become too big to fail.
These figures are impressive. But they also attract the attention of politicians who are increasingly asking difficult questions – like are these tech mega companies operating in a market that is fair and with enough competition?
Facebook Apple feud
Apple said profits in the quarter reached nearly $28.8bn, up 29% compared with the same quarter last year.
The gains seen by technology firms like Apple contrast with losses hitting many other economic sectors, as the virus restricts activity and keeps shoppers at home.
Other tech firms, such as Microsoft and Facebook, have also enjoyed strong growth.
Facebook on Wednesday said increased online shopping during the pandemic helped lift ad revenue in the quarter by 30%.
The number of people active on its apps – which also include WhatsApp and Instagram – also rose to 2.6 billion daily, up 15% compared to 2019.
It said ad spending could slow as the Covid crisis relaxes and shopper appetite returns for services like travel rather than products.
The Spanish YouTuber who made €1 million in a week
"YouTube needs people to spend all day watching videos," says Romuald Fons, an entrepreneur and YouTuber, with 721,000 subscribers to his channel on how to get websites rated in Google's top search results.
Fons, 43, from Barcelona, knows all about YouTube. He spent two years maneuvering his channel into position and analyzing other channels to see what works best. His most viral video wasn't even related to digital marketing – it was about how he got a six-pack in six months. "It was an experiment," he explains to EL PAÍS from his office in Barcelona's Poblenou neighborhood.
In December, he put all his advice in a course called CreceTube, which he sold for a week for €700 as a special introductory offer. Around 1,500 people bought it, according to the documents Fons showed to EL PAÍS, earning him over €1 million in seven days.
Attention-harvesting algorithms that promote extreme viral and extreme content are the subject of growing controversy. YouTube is one of the main platforms accused of pushing users into ever more radical political positions by promoting increasingly outrageous videos to keep them hooked.
But this is not Fons' field of concern. "YouTube's algorithms can be hacked," he says. "It's not like Google [YouTube and Google are owned by the same company, Alphabet]. Google has to show the user what they want to find because otherwise, they will stop using it. YouTube promotes clickbait [content designed to drive traffic to a website] in an extreme way."
His course is for people who are starting out on YouTube and want to grow their audience. It includes tricks with names like SEOshock, Instaclick and SEOcreto to improve video content and rankings – if you type "YouTube course" into Google and YouTube, Fons' videos are in the top results. "I've bought every course there is and I explain things that have never been explained," he says. "We explain how to use Google so you know what type of content to create." Among the comments on the course, there are, of course, users who think it's a scam, and have created their own YouTube videos with their own explanations. But Fons is unfazed: "Clickbait is what you have to do," he says.
Neither is Fons concerned about the Spanish YouTubers who make off to Andorra for tax reasons. "It's not my place to give my opinion on what they do," he says. "I am not strictly a YouTuber. I am an entrepreneur who has a YouTube channel. It is different. In my case, the money coming in is part of the business. I generate wealth in Spain and will continue to be taxed here. I don't have that option [to go to a tax haven]. If I wanted to do that I would have to take advantage of legal loopholes and I'm not going to."
Fons' main global competitor is the Briton Neil Patel, who has 100,000 more subscribers than Fons but fewer total views despite having posted more videos. Forty percent of Fons' audience is in Latin America – YouTube provides YouTubers with this kind of data in the form of graphs. "It has one that shows the average retention of all YouTube videos of the same length as yours," he says. "If your video is above average, it promotes you."
Rags to riches
Fons' recent success is the latest step forward in a long, and not always successful, career in digital marketing that started in earnest in 2013 when he decided to specialize in search engine optimization (SEO) – the name given to strategies to increase website traffic from search engines. Today SEO is a basic tool for most companies with digital interests: businesses that do not appear on page one of Google's results, do not exist. Now, as Fons points out, the coronavirus pandemic has meant that even long-established businesses have had to close their doors if they have failed to devise a digital strategy.
In January 2013, Fons did nothing but create websites in order to get them to show up in Google searches, place ads on them and attract hits. The first month, he created 10 websites and made €2.48. He could be forgiven for feeling discouraged.
But, the self-taught Fons plowed on. In order to learn which criteria Google rewarded in its results, he ended up creating 1,430 websites. Each one had something different. "I was seeing which ones worked well and which ones didn't," he says. "I started to create my own positioning strategy."
The choice of sites was not random. He looked for the ones that had the most searches and paid the most for ad clicks: "Paella, Inem courses [courses run by the National Institute of Employment], outlets," he says. "For recipes, I had the 220 keywords with the most traffic: mojitos, baked chicken…." Fons wrote the content for each page and used Adsense, a Google tool, to fill the pages with ads. When someone clicked, Fons earned money. Within a year, he was earning €1,500 a month. In 2016, three years after starting out, he was making more than €18,000 a month.
Put like that, it sounds easy, but Fons scarcely made €1,300 in the whole of 2013. At the time, he was living in Spain's Valencia region and was making a living by writing texts at night for €4 each for the website, Fiber.
Fons' story is typical of a tech entrepreneur – he's had several failures, has fully committed to getting better at what he does, has made a video that leads to something new and has put in long working hours. His first failure was as a student and musician. After enrolling to study architecture, he left university to go on a six-year tour as a singer of a band called Rembrandt42, which is still on the music-streaming site Spotify. He met his ex-wife during a concert and, subsequently settled down to a job at a family-run water treatment company. "We were cleaning legionella tanks," he recalls.
But Fons had big dreams. "I wanted to do like [Facebook founder Mark] Zuckerberg and blow things apart," he says. First, he created a social network for collectors, called Nakoko. "It wasn't much of a start-up," he says. "It was just me putting all my work and money into it. I went totally broke." After that, he tried to set up a Spanish eBay, called lovende. "I got even more broke," he says. "When I couldn't even afford to pay for my son's optional vaccinations, everything changed. They cost €80 and I didn't have the money. That's when I stopped blaming others."
During this period, he had, however, learned something about SEO and digital marketing. Then he saw a video of entrepreneur Pat Flynn, who was earning passive income from Google. "I thought, if this guy can do it, so can I," he says.
"Companies would call me and ask me why I was being ranked above them," he says. "That's when I set up the agency." After two years of quietly carving his own niche, he began to make a name for himself. Now, his business BIGSEO Agency, has a staff of 41. Each client pays him more than €30,000 a year for his services. In 2020, his company had a turnover of €4 million.
Thanks to his own personal journey, Fons has been able to observe the evolution of SEO. Google has always aimed to be the gateway to the internet. If the search engine didn't work well, users would not be using the site millions of times a day. According to Fons, typing in the keywords is no longer enough. Google should also know whether someone searching for Nike sneakers wants to buy a pair for running or is an Air Jordan collector. "It's about understanding the user's intent even if the keyword isn't there," he says. "Whether the search is for boilers or cheap flights, the question is – what's the problem?" Google will reward whichever website knows how to answer this best. "Getting customers for boilers is no longer about positioning 'boiler service' in Google," he clarifies.
As a YouTuber, Fons has been a public figure with an impact on thousands of people. His community of followers is called Marketing Furious and they have a Facebook page with 75,000 members. That has also led him to address mental health issues that members of his community are increasingly open about. "Our brains are not wired to absorb thousands of opinions about us a day," he says. "YouTuber El Rubius is under brutal pressure. But over a thousand people have paid me more than €700 to teach them something. The pressure is cranked up. Your subconscious gets the better of you. You think you're strong and you can do it, but you can't." Fons has also encountered angry followers out and about. "When you have millions of views, anything can happen," he says. "Think of a full Barça [soccer] stadium; 100,000 people. I'm sure there are 10 that are nuts."
Fons is focused on video survival in an era when the apps TikTok and Instagram Reels are taking off. In his favor, his old videos keep popping up at the top of digital marketing searches. "On the other networks, you make a video and after eight hours no one sees it," he says. "You can reach an audience, but turning it into a business is another matter. TikTok is all about short attention spans."
Read from source: https://english.elpais.com/science_tech/2021-01-22/the-spanish-youtuber-who-made-1-million-in-a-week.html
Google suspends 'free speech' app Parler
Google has suspended "free speech" social network Parler from its Play Store over its failure to remove "egregious content".
Parler styles itself as "unbiased" social media and has proved popular with people banned from Twitter.
But Google said the app had failed to remove posts inciting violence.
Apple has also warned Parler it will remove the app from its App Store if it does not comply with its content-moderation requirements.
On Parler, the app's chief executive John Matze said: "We won't cave to politically motivated companies and those authoritarians who hate free speech!"
Launched in 2018, Parler has proved particularly popular among supporters of US President Donald Trump and right-wing conservatives. Such groups have frequently accused Twitter and Facebook of unfairly censoring their views.
While Mr Trump himself is not a user, the platform already features several high-profile contributors following earlier bursts of growth in 2020.
Texas Senator Ted Cruz boasts 4.9 million followers on the platform, while Fox News host Sean Hannity has about seven million.
It briefly became the most-downloaded app in the United States after the US election, following a clampdown on the spread of election misinformation by Twitter and Facebook.
However, both Apple and Google have said the app fails to comply with content-moderation requirements.
Analysis: Necessary or draconian action?
By Shayan Sardarizadeh, BBC Monitoring
For months, Parler has been one of the most popular social media platforms for right-wing users.
As major platforms began taking action against viral conspiracy theories, disinformation and the harassment of election workers and officials in the aftermath of the US presidential vote, the app became more popular with elements of the fringe far-right.
This turned the network into a right-wing echo chamber, almost entirely populated by users fixated on revealing examples of election fraud and posting messages in support of attempts to overturn the election outcome.
In the days preceding the Capitol riots, the tone of discussion on the app became significantly more violent, with some users openly discussing ways to stop the certification of Joe Biden's victory by Congress.
Unsubstantiated allegations and defamatory claims against a number of senior US figures such as Chief Justice John Roberts and Vice-President Mike Pence were rife on the app.
Google and Apple say they are taking necessary action to ensure violent rhetoric is not promoted on their platforms.
However, to those increasingly concerned about freedom of speech and expression on online platforms, it represents another example of draconian action by major tech companies which threatens internet freedom.
This is a debate which is certain to continue beyond the Trump presidency.
In a statement, Google confirmed it had suspended Parler from its Play Store, saying: "Our longstanding policies require that apps displaying user-generated content have moderation policies and enforcement that removes egregious content like posts that incite violence.
"In light of this ongoing and urgent public safety threat, we are suspending the app's listings from the Play Store until it addresses these issues."
Apple has warned Parler it will be removed from the App Store on Saturday in a letter published by Buzzfeed News.
It said it had seen "accusations that the Parler app was used to plan, coordinate, and facilitate" the attacks on the US Capitol on 6 January.
Mr Matze said Parler had "no way to organise anything" and pointed out that Facebook groups and events had been used to organise action.
But Apple said: "Our investigation has found that Parler is not effectively moderating and removing content that encourages illegal activity and poses a serious risk to the health and safety of users in direct violation of your own terms of service."
"We won't distribute apps that present dangerous and harmful content."
In a related development, Google has kicked Steve Bannon's War Room podcast off YouTube, saying it had repeatedly violated the platform's rules.
The ex-White House aide's channel had more than 300,000 subscribers.
"In accordance with our strikes system, we have terminated Steve Bannon's channel 'War room' and one associated channel for repeatedly violating our Community Guidelines," Google said in a statement.
"Any channel posting new videos with misleading content that alleges widespread fraud or errors changed the outcome of the 2020 US Presidential election in violation of our policies will receive a strike, a penalty which temporarily restricts uploading or live-streaming. Channels that receive three strikes in the same 90-day period will be permanently removed from YouTube."
The action was taken shortly after the channel posted an interview with Donald Trump's personal lawyer Rudy Giuliani, in which he blamed the Democrats for the rioting on Capitol Hill on Wednesday.
One anti-misinformation group said the action was long overdue after "months of Steve Bannon calling for revolution and violence".
"The truth is YouTube should have taken down Steve Bannon's account a long time ago and they shouldn't rely on the labour of extremism researchers to moderate the content on their platform," said Madeline Peltz, Senior Researcher at Media Matters for America.
Read from source: https://www.bbc.com/news/technology-55598887