A decidedly non-Linux distro walkthrough: Haiku R1/beta2
Enlarge / Haiku's bright, colorful boot splash feels like something you'd see on Tom Nook&..
Earlier this month, the Haiku project released the second beta of its namesake operating system, Haiku.
Haiku is the reimagining of a particularly ambitious, forward-looking operating system from 1995—Be, Inc.'s BeOS. BeOS was developed to take advantage of Symmetrical Multi-Processing (SMP) hardware using techniques we take for granted today—kernel-scheduled pre-emptive multitasking, ubiquitous multithreading, and BFS—a 64-bit journaling filesystem of its very own.
BeOS—the Apple OS that never quite was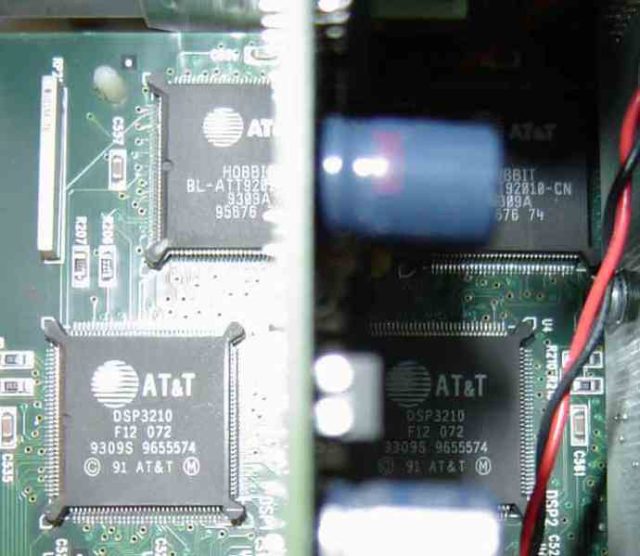 Most of those who remember BeOS remember it for its failed bid to become Apple's premiere operating system. The platform was created by Jean Louis Gassée, a former Apple executive who wanted to continue work he had done on the discontinued Apple Jaguar project. In its early days, Be developed the machine for its own hardware, called the BeBox—a system with two AT&T Hobbit processors on which BeOS' unrivaled attention to SMP efficiency could shine.
Unfortunately for Be, AT&T discontinued the Hobbit in 1994—a move that perhaps should have been anticipated by Gassée, given that Apple itself had originally approached AT&T to develop the Hobbit, but then abandoned it due to it being "rife with bugs… and overpriced." In the scramble to find a new hardware platform, Be moved to PowerPC architecture. The company moved through eight hardware revisions in two years before giving up on designing its own hardware.
The next step for BeOS was Apple's own Common Hardware Reference Platform. Apple was in dire need of a refresh for the aging MacOS Classic, and briefly the tech industry was abuzz with the possibility that BeOS would be the next Apple operating system—but Gassée and Apple's then-CEO Gil Amelio couldn't agree on a price. Gassée demanded $300 million, but Amelio wouldn't go higher than $125 million. In the wake of the stalled negotiations, Apple's board decided to bring founder Steve Jobs back into the fold by purchasing his NeXT, instead.
This was the beginning of the end for BeOS, which went through another four years looking for a home—distributed first on Power Computing's Mac clones, then Intel x86 computers, and even a free, stripped down "Personal Edition" intended to drum up consumer interest, which could be run atop either Microsoft Windows or Linux. In 2001, the rights to BeOS were sold off to Palm, largely ending the original BeOS saga.
Although Be, Inc sold the rights to BeOS to Palm in 2001, its community had no intention of abandoning the project—it founded an OpenBeOS project the same year. In 2004, Palm sent a notification of trademark infringement regarding the name, and the project renamed itself Haiku.
Back to the present: Installing Haiku R1/Beta 2
You can run the Haiku installer directly, or you can run it from within the live desktop itself. Jim Salter

An enormous variety of partition types are available here. The choices here refer only to Type ID—not formatted filesystem. Jim Salter

When Haiku asks you to "initialize" a Be File System partition, what it really means is "format." Back to the partitioner! Jim Salter

Right-clicking the new partition, then selecting Format->Be File System is the step we missed before. Jim Salter

Success! We can now click "Begin"—from here, we're literally only a minute or so away from a fully installed Haiku system. Jim Salter
In June 2020—nineteen years after OpenBeOS was born, and sixteen after its rename to Haiku—the project released its second beta distribution. The project still adheres to backward application compatibility with 1990s BeOS—although only in its 32-bit version, which I did not test.
Haiku's installer is easy to use, if you know what you're doing—but that caveat is an important one. There's a live desktop option, but I dove straight into the full hardware install in a new Haiku VM, and it was a bit frustrating.
Disk partitioning is both necessary and entirely manual. The installer tells you it will need "at least one partition [initialized] with the Be File System" but otherwise leaves you alone. Inside the partition manager, there are no hints about "Intel Partition Map" vs "GUID Partition Map"—or whether a GUID Partition Map will also need a BIOS Boot Partition.
It's also not clear that creating a "Be File System" here really just means setting a Type ID on a raw partition and isn't sufficient to let the installation continue. After creating the partition, you must then select it and format it—the installer won't do it for you and won't warn you why the installation can't continue, either.
Once I'd figured that out, I went with a GUID partition scheme, created a 1000MiB BIOS Boot partition, allocated the rest of my 32GiB virtual drive to a BFS partition, and formatted it. The main installer stopped complaining that it couldn't find a valid installation target, and the rest of the installation was over with in a minute or less.
Listing image by Jim Salter
First impressions, and the WebPositive browser
The Quick Tour's index has 19 neatly laid-out sections… but the anchor links only work for the first nine. This should be considered foreshadowing. Jim Salter

The Quick Tour shortcut loaded in Haiku's default browser, WebPositive. WebPositive does not handle Ars very well—it failed to render several elements at all. Jim Salter

WebPositive really, really didn't like being asked to load up YouTube. Neither did Haiku itself; this appears to be Haiku's version of a bluescreen or kernel panic. Jim Salter

WebPositive threw an extremely verbose SSL error, apparently related to Amazon ads, when asked to display YouTube competitor Vimeo. Jim Salter

WebPositive manages to get through a Gmail login, but then crashes entirely while rendering the interface. sad trombone noise Jim Salter

The best thing about Haiku so far is how easy it is to generate fully detailed crash reports. Unfortunately, you'll get the chance to do that quite a lot. Jim Salter
There is a distinct, retrofuturistic air of the late 1990s about Haiku. If you gave an artist who had never seen a modern operating system four hours to spend with Windows NT 3.51, then asked them to imagine this operating system ten years in the future, you could end up with something that looks and feels very much like Haiku.
The desktop interface is primitive and funky, but—much like the OS' boot time—it's extremely snappy. This strengthened my feeling of deja vu—it reminded me strongly of removing Windows 98 from a friend's underpowered Packard Bell and installing Windows 3.11 for Workgroups in its place. Sure, it was uglier and less user-friendly afterwards—but the little Pentium 75 without enough RAM to comfortably run Windows 98 just flew on the much older 3.11.
Unfortunately, Haiku also feels very buggy and half-finished. Staring at the desktop on first boot, it's not immediately apparent what will function as a launcher. Double-clicking "Quick Tour" brings up twenty or so pages of Haiku's "features and peculiarities." But it loaded in what was clearly a Web browser—so I typed arstechnica.com into the address bar, and off I went.
Trying to browse the Internet in WebPositive, the Haiku default browser, is a frustrating experience. It failed to render several elements on the Ars front page, and that was the best experience I had with it—when I tried to move on to YouTube, the entire display server crashed. A forced reboot later, I tried Vimeo instead—which mostly worked but threw an obnoxious, page-filling SSL error. Moving on to Gmail, WebPositive did manage to login—but crashed while trying to render the actual mailbox.
The best thing about this experience was the application crash dialog, which pops up whenever something grenades itself. One click saves a full crash log to the desktop, and it's quite detailed. Unfortunately, any attempt to browse the Web means you'll be seeing a lot of that dialog—very few browsers are available for Haiku, and none is entirely functional.
Installing software in Haiku
Haiku Depot looks and feels much like FreeBSD's GUI interface to pkg did back in the 1990s. It's packed with applications you've never heard of, and a few better-known exceptions. Jim Salter

If you tell Haiku Depot you want to install a package, it spawns a dependency list, then gives you a chance to Apply changes. Jim Salter

After installation, you're given the chance to launch the newly installed app directly from its Depot page, as well as from the unlabeled blue feather on the top right—which turns out to be the Applications launcher. Jim Salter
Haiku has its own graphical package manager, called Haiku Depot. It's extremely reminiscent of FreeBSD's graphical interface to its own pkg management tool—old-school gray dialogs, organized loosely into overall categories, packed chock-full of application names you've likely never heard of, with a few better-known exceptions popping up here and there.
I was very disappointed with WebPositive's failure to render nearly any site properly, so I selected Haiku's "Internet and Network" category. Inside, I found two additional browsers—NetSurf, and Otter Browser. A more careful look showed that this was a filtered view, showing featured packages only.
Selecting "all packages" instead didn't make much difference—this exposed an additional pair of terminal-based options similar to Lynx and one more graphical browser called "Dooble." Neither Firefox nor Chromium was available.
Web, web everywhere, and nary a browser that works
The Ars front page looks much better in Otter than it did in WebPositive—it still looks a bit odd, but at least all the major elements rendered. Jim Salter

Clicking through to an article and expanding the browser from Windowed to full-screen mode, things look pretty good. It's kind of nice seeing old-school metrics like load time element count on the bottom bar. Jim Salter

YouTube doesn't like Otter any more than it liked WebPositive—but at least neither the app nor the OS itself crashed this time. Jim Salter

Vimeo mostly worked in WebPositive. It doesn't work at all in Otter.

This is the Ars front page, as rendered in NetSurf. We do not recommend NetSurf. Jim Salter

We're 0/3 for YouTube, with NetSurf even more broken here than WebPositive or Otter were. Jim Salter

NetSurf rendered Vimeo—and several other sites we tried—as entirely empty frames. It finished in only 0.3 seconds though! Jim Salter
I tried every graphical Web browser offered in Haiku—the default system-installed WebPositive, the Haiku Depot featured apps Otter Browser and NetSurf, and the non-featured app "Dooble." None was capable of correctly rendering even a small selection of modern must-have sites.
WebPositive couldn't render the Ars front page correctly. The next browser we tried, Otter, did a better job with Ars—but Otter failed to render video in either YouTube or Vimeo.
NetSurf, the remaining "featured" Web browser, is the most broken of the lot. It turned the Ars front page into a quasi-random jumble of images and CSS elements, failed to render Vimeo at all, and turned YouTube into a never-ending selection of black boxes and gray bars, with no text visible at all.
Dooble didn't seem to have any functional Javascript support at all. When I checked its preferences, I discovered that Javascript was off entirely by default—but turning it on again didn't have any visible effect. Gmail still complained about Javascript being disabled—and most other sites were just plain broken.
At this point, I left the Haiku VM and hit the Internet in a modern browser, hoping to find a way to get Firefox or Chromium running. This appeared to be a fool's errand—the closest thing I found was a 2016 forum thread declaring that "we have had Bezilla for a long time" and, based on Firefox 1.8, it was getting rather stale. Coming back to the Haiku VM and Haiku Depot, I looked for a Bezilla package, but it seems to have been abandoned without a trace.
The modern Web, clearly, is effectively inaccessible from Haiku.
How does technology affect reading and writing?
Technology has dramatically changed the way we read and write in the 21st century. From e-books and online articles to social media and instant messaging, technology has made reading and writing more accessible and convenient. However, it has also brought about new challenges and concerns.
One of the biggest benefits of technology is the increased access to information. With just a few clicks, people can access an endless supply of books, articles, and other written materials from all over the world. This has made reading and writing more accessible for people who may not have had the opportunity to do so in the past. It has also allowed for greater collaboration, as people can now share their writing and receive feedback from a global audience.
Technology has also made writing and reading more interactive. Social media and blogs have made it possible for people to engage with written content in real-time, sharing their thoughts, opinions, and experiences with others. This has led to a more dynamic and engaged reading and writing community, with people able to communicate and connect with each other in new and meaningful ways.
However, there are also concerns about how technology is affecting our ability to read and write. One of the biggest concerns is the decline of attention span. With so much information available at our fingertips, it can be difficult to stay focused and absorb what we are reading. Many people find it difficult to concentrate on longer written works, and are instead drawn to shorter, more bite-sized pieces of content.
Additionally, technology has led to an increase in informal writing. The widespread use of text messaging and instant messaging has led to the widespread use of shorthand and abbreviations. This has created concerns about the impact it may have on people's writing skills, as well as the way they communicate with others.
Another concern is the rise of "fake news." With the ease of publishing content online, it has become increasingly difficult to differentiate between credible and unreliable sources. This has led to a decline in trust in the media, and has created a need for critical thinking and media literacy skills.
Despite these concerns, technology has also provided new opportunities for writing and reading. E-books and online platforms have made it easier for people to self-publish their work, giving them greater control over the distribution and promotion of their writing. This has created a more democratized publishing industry, and has made it possible for voices and perspectives that may have previously been excluded to be heard.
In conclusion, technology has had a profound impact on reading and writing. While there are certainly challenges and concerns, the increased access to information, the ability to connect and engage with others, and the opportunities for self-publishing have all made reading and writing more accessible and dynamic. As technology continues to evolve, it will be important to address the challenges it presents and embrace the opportunities it provides.
How to measure human intelligence?
Measuring human intelligence is a complex task that has been attempted by many experts and researchers over the years. Intelligence is often defined as an individual's ability to think, reason, and solve problems. However, this definition is not enough to capture all the aspects of intelligence. In this article, we will look at some of the ways that human intelligence can be measured and evaluated.
Intelligence Quotient (IQ) Tests: IQ tests are the most commonly used method of measuring intelligence. They are designed to measure an individual's ability to solve problems, think logically, and understand abstract concepts. The results of an IQ test are expressed as an IQ score, which is a number that represents a person's intellectual abilities in comparison to the general population.
Achievement Tests: Achievement tests are designed to evaluate an individual's knowledge and skills in specific subjects such as mathematics, reading, or science. These tests can be a good indicator of a person's intelligence in a particular subject area and are often used in schools and colleges to assess students' abilities.
Neuropsychological Tests: Neuropsychological tests are used to evaluate the functioning of the brain and nervous system. These tests can be used to diagnose neurological disorders, measure cognitive abilities, and determine the impact of injury or illness on a person's cognitive abilities.
Cognitive Ability Tests: Cognitive ability tests are designed to measure an individual's mental abilities such as memory, reasoning, and problem-solving. These tests can be useful in determining a person's potential for learning and development.
Behavioral Assessment: Behavioral assessment involves evaluating an individual's behavior, including their social skills, emotional regulation, and communication abilities. This type of assessment can be useful in identifying areas where an individual may need support or intervention.
Performance-Based Tests: Performance-based tests are designed to measure an individual's abilities in real-world tasks and activities. These tests can be useful in determining a person's practical intelligence and can be used in a variety of settings, including schools, workplaces, and healthcare facilities.
It is important to note that no single method of measuring intelligence is perfect and each has its own strengths and limitations. Additionally, the results of intelligence tests can be influenced by many factors such as cultural background, education, and experience. As a result, it is important to use a variety of assessment methods to get a more comprehensive understanding of an individual's intelligence.
In conclusion, measuring human intelligence is a complex task that involves evaluating a variety of cognitive, behavioral, and performance-based abilities. While intelligence tests can provide valuable information about a person's intellectual abilities, it is important to use a variety of assessment methods to get a more comprehensive understanding of an individual's intelligence. By using a combination of tests, experts and researchers can get a more complete picture of an individual's intellectual abilities and potential for learning and development.
The best children's movies to watch on Netflix
Before the 1950s there were only two types of films, those for adults and those for children, it is since then films for boys have become a respectable cinematographic trend. Family, study, sexuality, love, rejection, growth of an ego no longer willing to come to terms with the will of others (especially adults), originality, over the years, teen movies have become the spokesperson for the present of their target, bringing at the cinema what the kids of one era after another wanted to see.
From action-packed special effects to the exploration of sexual identity, from makeover movies to first love dramas, to animated films and anime, there are many unmissable children's titles. On Netflix there is a good selection, here are the ones to watch.
Little Women by Greta Gerwig
Although in the Netflix catalog there is also the version with Winona Ryder from 1994, we choose the one with Saoirse Ronan, Emma Watson and Florence Pugh by Greta Gerwig from 2019 because, even if remaining faithful to Louisa May-Alcott's classic and not abandoning the costumes, better approaches in spirit and staging to a more contemporary filmic language. 
The narration is entrusted to Jo (Ronan), who tells her story at the March house and that of her very different sisters. The great protagonist of this narrative but we can say of Little Women in general – is Amy, in whose shoes there is an amazing Florence Pugh. No baby-girl-boy-girl etc. can remain without ever having read or seen this cult. 
Sierra Burgess Is a Loser, by Ian Samuels
Sierra Burgess is a Loser is a teen-comedy that tells the hard life of a not-so-IT teenager at school. Sierra Burgess (Shannon Purser) is a very intelligent and somewhat nerdy young woman who ends up the (voluntary) victim of an identity mistake. Jamey, the most popular boy in school starts sending her a series of messages thinking he's writing them to cheerleader Veronica. Once the exchange is discovered, however, she is unable to tell him, and so sets up a real parallel relationship.
Spirited Away and all Studio Ghibli films 
At the announcement that all Studio Ghibli's animated cult films from Porco Rosso to My Neighbor Totoro had been included in the Netflix catalogue, we could only rejoice in profound joy. The films of the studio founded by Miyazaki, on the other hand, are little jewels of plot and staging, full of deep meanings and the result of boundless imagination. Watch them all. With the little ones have fun with Ponyo on the cliff, with the older ones let yourself be carried away by the wonderful stories of Kiki's home deliveries, Howl's moving castle or The enchanted city, but also by the amazing heroines of Princess Mononoke or Nausicaa of the Valley of the Wind. Getting to know, seeing and re-watching the Studio Ghibli-Miyazaki films is a gift that you give yourself and you will give to those who don't know them yet. 
Mowgli – Son of the Jungle, by Andy Serkis
This Netflix adaptation of Rudyard Kipling's classic is certainly not suitable for the little ones, but for grown-up kids. Forget the dancing bears and the tunes of the Disney animated version, Mowgli – Son of the Jungle is a ruthless and dark film about diversity and acceptance. The story is known, Mowgli was still a baby when he was stolen by the panther Bagheera from the clutches of the bloodthirsty tiger Shere Khan who had just exterminated an entire village of humans. Entrusted to the care of a family of wolves, Mowgli grows up thinking he is one of them, but it will only be through the famous 'hunting test' that he will be able to prove whether he is worthy of remaining in the pack.
Harry Potter – the saga
The world of Hogwarts and the most famous wizard ever arrived for Christmas in streaming, immediately positioning itself among the most viewed titles. From Harry Potter and the Philosopher's Stone to Harry Potter and the Deathly Hallows 1 and 2: all 8 films in the saga are available on Netflix, to watch and watch again while waiting for some news. 
Read more from the source Grazia