A decidedly non-Linux distro walkthrough: Haiku R1/beta2
Enlarge / Haiku's bright, colorful boot splash feels like something you'd see on Tom Nook&..
Earlier this month, the Haiku project released the second beta of its namesake operating system, Haiku.
Haiku is the reimagining of a particularly ambitious, forward-looking operating system from 1995—Be, Inc.'s BeOS. BeOS was developed to take advantage of Symmetrical Multi-Processing (SMP) hardware using techniques we take for granted today—kernel-scheduled pre-emptive multitasking, ubiquitous multithreading, and BFS—a 64-bit journaling filesystem of its very own.
BeOS—the Apple OS that never quite was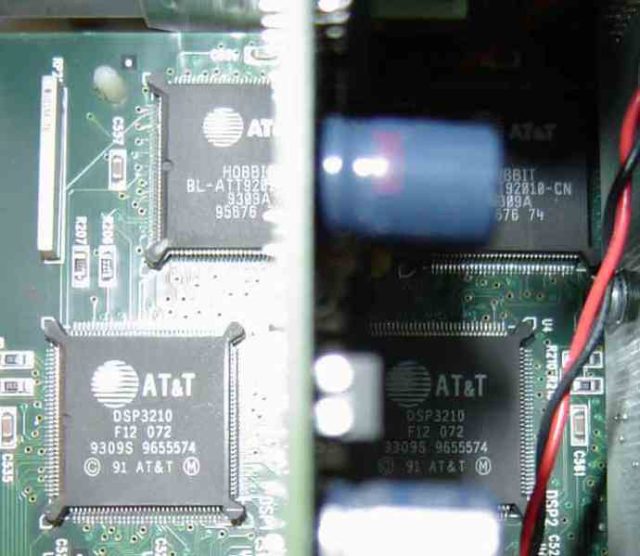 Most of those who remember BeOS remember it for its failed bid to become Apple's premiere operating system. The platform was created by Jean Louis Gassée, a former Apple executive who wanted to continue work he had done on the discontinued Apple Jaguar project. In its early days, Be developed the machine for its own hardware, called the BeBox—a system with two AT&T Hobbit processors on which BeOS' unrivaled attention to SMP efficiency could shine.
Unfortunately for Be, AT&T discontinued the Hobbit in 1994—a move that perhaps should have been anticipated by Gassée, given that Apple itself had originally approached AT&T to develop the Hobbit, but then abandoned it due to it being "rife with bugs… and overpriced." In the scramble to find a new hardware platform, Be moved to PowerPC architecture. The company moved through eight hardware revisions in two years before giving up on designing its own hardware.
The next step for BeOS was Apple's own Common Hardware Reference Platform. Apple was in dire need of a refresh for the aging MacOS Classic, and briefly the tech industry was abuzz with the possibility that BeOS would be the next Apple operating system—but Gassée and Apple's then-CEO Gil Amelio couldn't agree on a price. Gassée demanded $300 million, but Amelio wouldn't go higher than $125 million. In the wake of the stalled negotiations, Apple's board decided to bring founder Steve Jobs back into the fold by purchasing his NeXT, instead.
This was the beginning of the end for BeOS, which went through another four years looking for a home—distributed first on Power Computing's Mac clones, then Intel x86 computers, and even a free, stripped down "Personal Edition" intended to drum up consumer interest, which could be run atop either Microsoft Windows or Linux. In 2001, the rights to BeOS were sold off to Palm, largely ending the original BeOS saga.
Although Be, Inc sold the rights to BeOS to Palm in 2001, its community had no intention of abandoning the project—it founded an OpenBeOS project the same year. In 2004, Palm sent a notification of trademark infringement regarding the name, and the project renamed itself Haiku.
Back to the present: Installing Haiku R1/Beta 2
You can run the Haiku installer directly, or you can run it from within the live desktop itself. Jim Salter

An enormous variety of partition types are available here. The choices here refer only to Type ID—not formatted filesystem. Jim Salter

When Haiku asks you to "initialize" a Be File System partition, what it really means is "format." Back to the partitioner! Jim Salter

Right-clicking the new partition, then selecting Format->Be File System is the step we missed before. Jim Salter

Success! We can now click "Begin"—from here, we're literally only a minute or so away from a fully installed Haiku system. Jim Salter
In June 2020—nineteen years after OpenBeOS was born, and sixteen after its rename to Haiku—the project released its second beta distribution. The project still adheres to backward application compatibility with 1990s BeOS—although only in its 32-bit version, which I did not test.
Haiku's installer is easy to use, if you know what you're doing—but that caveat is an important one. There's a live desktop option, but I dove straight into the full hardware install in a new Haiku VM, and it was a bit frustrating.
Disk partitioning is both necessary and entirely manual. The installer tells you it will need "at least one partition [initialized] with the Be File System" but otherwise leaves you alone. Inside the partition manager, there are no hints about "Intel Partition Map" vs "GUID Partition Map"—or whether a GUID Partition Map will also need a BIOS Boot Partition.
It's also not clear that creating a "Be File System" here really just means setting a Type ID on a raw partition and isn't sufficient to let the installation continue. After creating the partition, you must then select it and format it—the installer won't do it for you and won't warn you why the installation can't continue, either.
Once I'd figured that out, I went with a GUID partition scheme, created a 1000MiB BIOS Boot partition, allocated the rest of my 32GiB virtual drive to a BFS partition, and formatted it. The main installer stopped complaining that it couldn't find a valid installation target, and the rest of the installation was over with in a minute or less.
Listing image by Jim Salter
First impressions, and the WebPositive browser
The Quick Tour's index has 19 neatly laid-out sections… but the anchor links only work for the first nine. This should be considered foreshadowing. Jim Salter

The Quick Tour shortcut loaded in Haiku's default browser, WebPositive. WebPositive does not handle Ars very well—it failed to render several elements at all. Jim Salter

WebPositive really, really didn't like being asked to load up YouTube. Neither did Haiku itself; this appears to be Haiku's version of a bluescreen or kernel panic. Jim Salter

WebPositive threw an extremely verbose SSL error, apparently related to Amazon ads, when asked to display YouTube competitor Vimeo. Jim Salter

WebPositive manages to get through a Gmail login, but then crashes entirely while rendering the interface. sad trombone noise Jim Salter

The best thing about Haiku so far is how easy it is to generate fully detailed crash reports. Unfortunately, you'll get the chance to do that quite a lot. Jim Salter
There is a distinct, retrofuturistic air of the late 1990s about Haiku. If you gave an artist who had never seen a modern operating system four hours to spend with Windows NT 3.51, then asked them to imagine this operating system ten years in the future, you could end up with something that looks and feels very much like Haiku.
The desktop interface is primitive and funky, but—much like the OS' boot time—it's extremely snappy. This strengthened my feeling of deja vu—it reminded me strongly of removing Windows 98 from a friend's underpowered Packard Bell and installing Windows 3.11 for Workgroups in its place. Sure, it was uglier and less user-friendly afterwards—but the little Pentium 75 without enough RAM to comfortably run Windows 98 just flew on the much older 3.11.
Unfortunately, Haiku also feels very buggy and half-finished. Staring at the desktop on first boot, it's not immediately apparent what will function as a launcher. Double-clicking "Quick Tour" brings up twenty or so pages of Haiku's "features and peculiarities." But it loaded in what was clearly a Web browser—so I typed arstechnica.com into the address bar, and off I went.
Trying to browse the Internet in WebPositive, the Haiku default browser, is a frustrating experience. It failed to render several elements on the Ars front page, and that was the best experience I had with it—when I tried to move on to YouTube, the entire display server crashed. A forced reboot later, I tried Vimeo instead—which mostly worked but threw an obnoxious, page-filling SSL error. Moving on to Gmail, WebPositive did manage to login—but crashed while trying to render the actual mailbox.
The best thing about this experience was the application crash dialog, which pops up whenever something grenades itself. One click saves a full crash log to the desktop, and it's quite detailed. Unfortunately, any attempt to browse the Web means you'll be seeing a lot of that dialog—very few browsers are available for Haiku, and none is entirely functional.
Installing software in Haiku
Haiku Depot looks and feels much like FreeBSD's GUI interface to pkg did back in the 1990s. It's packed with applications you've never heard of, and a few better-known exceptions. Jim Salter

If you tell Haiku Depot you want to install a package, it spawns a dependency list, then gives you a chance to Apply changes. Jim Salter

After installation, you're given the chance to launch the newly installed app directly from its Depot page, as well as from the unlabeled blue feather on the top right—which turns out to be the Applications launcher. Jim Salter
Haiku has its own graphical package manager, called Haiku Depot. It's extremely reminiscent of FreeBSD's graphical interface to its own pkg management tool—old-school gray dialogs, organized loosely into overall categories, packed chock-full of application names you've likely never heard of, with a few better-known exceptions popping up here and there.
I was very disappointed with WebPositive's failure to render nearly any site properly, so I selected Haiku's "Internet and Network" category. Inside, I found two additional browsers—NetSurf, and Otter Browser. A more careful look showed that this was a filtered view, showing featured packages only.
Selecting "all packages" instead didn't make much difference—this exposed an additional pair of terminal-based options similar to Lynx and one more graphical browser called "Dooble." Neither Firefox nor Chromium was available.
Web, web everywhere, and nary a browser that works
The Ars front page looks much better in Otter than it did in WebPositive—it still looks a bit odd, but at least all the major elements rendered. Jim Salter

Clicking through to an article and expanding the browser from Windowed to full-screen mode, things look pretty good. It's kind of nice seeing old-school metrics like load time element count on the bottom bar. Jim Salter

YouTube doesn't like Otter any more than it liked WebPositive—but at least neither the app nor the OS itself crashed this time. Jim Salter

Vimeo mostly worked in WebPositive. It doesn't work at all in Otter.

This is the Ars front page, as rendered in NetSurf. We do not recommend NetSurf. Jim Salter

We're 0/3 for YouTube, with NetSurf even more broken here than WebPositive or Otter were. Jim Salter

NetSurf rendered Vimeo—and several other sites we tried—as entirely empty frames. It finished in only 0.3 seconds though! Jim Salter
I tried every graphical Web browser offered in Haiku—the default system-installed WebPositive, the Haiku Depot featured apps Otter Browser and NetSurf, and the non-featured app "Dooble." None was capable of correctly rendering even a small selection of modern must-have sites.
WebPositive couldn't render the Ars front page correctly. The next browser we tried, Otter, did a better job with Ars—but Otter failed to render video in either YouTube or Vimeo.
NetSurf, the remaining "featured" Web browser, is the most broken of the lot. It turned the Ars front page into a quasi-random jumble of images and CSS elements, failed to render Vimeo at all, and turned YouTube into a never-ending selection of black boxes and gray bars, with no text visible at all.
Dooble didn't seem to have any functional Javascript support at all. When I checked its preferences, I discovered that Javascript was off entirely by default—but turning it on again didn't have any visible effect. Gmail still complained about Javascript being disabled—and most other sites were just plain broken.
At this point, I left the Haiku VM and hit the Internet in a modern browser, hoping to find a way to get Firefox or Chromium running. This appeared to be a fool's errand—the closest thing I found was a 2016 forum thread declaring that "we have had Bezilla for a long time" and, based on Firefox 1.8, it was getting rather stale. Coming back to the Haiku VM and Haiku Depot, I looked for a Bezilla package, but it seems to have been abandoned without a trace.
The modern Web, clearly, is effectively inaccessible from Haiku.
China surveillance of journalists to use 'traffic-light' system
bbc– The Chinese province of Henan is building a surveillance system with face-scanning technology that can detect journalists and other "people of concern".
Documents seen by BBC News describe a system that classifies journalists into a "traffic-light" system – green, amber and red.
Journalists in the "red" category would be "dealt with accordingly", they say.
The Henan Public Security Bureau has not responded to a request for comment.
The documents, discovered by the surveillance analyst firm IPVM, also outline plans to surveil other "people of concern", including foreign students and migrant women.
Human Rights Watch said: "This is not a government that needs more power to track more people… especially those who might be trying to peacefully hold it accountable."
'Thematic libraries'
The documents, published on 29 July, are part of a tendering process, encouraging Chinese companies to bid for a contract to build the new system, won, on 17 September, by NeuSoft.
NeuSoft has not responded to BBC News request for comment.
The system includes facial-recognition technology linked to thousands of cameras in Henan, to alert authorities when a "person of concern" is located.
"People of concern" would be categorised into "thematic libraries" – in an already existing database of information about and images of people in the province.
The system would also connect with China's national database.
'Key concern'
One of the groups of interest to the Henan Public Security Bureau is journalists, including foreign journalists.
"The preliminary proposal is to classify key concerned journalists into three levels," the documents say.
"People marked in red are the key concern.
"The second level, marked in yellow, are people of general concern.
"Level three, marked in green – are for journalists who aren't harmful."
And an alert would be triggered as soon as "journalists of concern", marked as "red" – or "yellow", if they had previous criminal charges – booked a ticket to travel into the province.
The system would also assess foreign students and divide them into three categories of risk – "excellent foreign students, general personnel, and key people and unstable personnel".
"The safety assessment is made by focusing on the daily attendance of foreign students, exam results, whether they come from key countries, and school-discipline compliance," the documents say.
The schools themselves would need to notify the authorities of students with security concerns.
And those considered to be of concern would be tracked.
During politically sensitive periods, such as the annual meeting of the National People's Congress, "a wartime alarm mechanism" would be activated and tracking of "key concern" students stepped up, including tracking their cell phones.
The documents outline a desire for the system to contain information taken from:
cell phones
social media – such as WeChat and Weibo
vehicle details
hotel stays
travel tickets
property ownership
photos (from existing databases)
It should also focus on "stranded women", or non-Chinese migrant women who do not have the right to live in China.
A large number of women enter China to find work.
Others have been trafficked from neighbouring countries.
And the system would "dock" with the National Immigration Bureau, the Ministry of Public Security and Henan police, among others.
The documents were published around the time the Chinese government criticised foreign media outlets for their coverage of the Henan floods.
Conor Healy, Government Director of IPVM, said: "The technical architecture of mass surveillance in China remains poorly understood… but building custom surveillance technology to streamline state suppression of journalists is new.
"These documents shed light on what China's public-security officials want from mass surveillance."
China's facial-recognition system is thought to already be in use across the country.
And last year, the Washington Post reported Huawei had tested artificial-intelligence software that could recognise people belonging to the Uighur ethnic minority and alert police.
Human Rights Watch's China director Sophie Richardson said: "The goal is chilling, ensuring that everyone knows they can and will be monitored – and that they never know what might trigger hostile interest."
QUALCOMM REBRANDS SNAPDRAGON CHIPS THAT POWER MANY OF THE WORLD'S PHONES IN ATTEMPT TO BE LESS CONFUSING
independent– Qualcomm has announce a major rebrand of its Snapdragon chips, in a move that could make choosing a phone vastly more simple.
The company sells its Snapdragon chips to a vast range of other companies – such as Samsung, HP and OnePlus – which use them to power devices including mobile phones, watches and laptops.
But comparing those devices can often be difficult, because of the confusing name of those Snapdragon processors, which are marked by a host of complex numbers. Since processors are at the heart of the devices, it can therefore be difficult to know whether a given phone is better than another.
But Qualcomm now says that it will simplify its branding in a host of ways, most of which bring new branding to the line.
The most obvious one is that the Qualcomm and Snapdragon brands will be separated. While they will still be owned by the same company as before, the Qualcomm will be removed from the chips itself.
More usefully, however, those complicated names will be changed.
Until now, Snapdragon products have come with three different names. Each of the numbers was intended to show where it was in the line-up: the first indicating the power, the second what generation, and the third used to separate different products within those generations.
But that was difficult to know and to compare. It also led to struggles with Snapdragon running out of names – it has a Snapdragon 695, for instance, and so only space for four more chips in that line-up.
Instead, it will move to a "new simplified and consistent naming structure for our platforms makes it easier for our customers to discover and choose devices powered by Snapdragon", it says. "This means our mobile platforms will transition to a single-digit series and generation number, aligning with other product categories — starting with our newest flagship Snapdragon 8-series platform."
It did not give information on what that new naming system would be, and promised more information would be revealed at another event on 30 November.
Gigabit broadband: Internet seen as top homebuyer priority
bbc– A fast internet connection is now one of the most important factors for homebuyers, according to a survey of 294 estate agents across the UK.
Questions about connectivity, usually "full fibre" broadband, are up 69% since the pandemic began, the research, by Omdia for telecoms equipment maker Huawei, suggests.
Speeds of more than 300Mbps are being sought by 34% of buyers – and, according to 33% of the estate agents, can add £5,000 to the sale price of a home – while 23% want 1Gbps.
Asked to name the single most important factor is for homebuyers:
23% said the size of the property
20% said broadband quality
18% said the number of bedrooms
10% said the age of the property is
9% said transport links
"In many cases, customers feel that good internet is a 'must have'," James Hummerstone-Pope, from Purple Bricks, said.
"And poor wi-fi and a bad mobile signal can be a deal breaker.
"Fibre broadband definitely makes properties more appealing.
"And people will sometimes walk away from a property if they feel the broadband and phone signals aren't good enough."
Vodafone to offer full fibre broadband to millions
Half-a-million homes to get broadband boost
The government has promised to "bring full-fibre and gigabit-capable broadband to every home and business across the UK by 2025".
And research from telecoms regulator Ofcom suggests 18.2 million homes (62%) already have access to 300Mbps or faster.
But only a fraction pay for such high speeds.
And the average UK speed is actually 50.4Mbps.
Critical factors
In Scotland and the South West, good broadband is the most important factor for homebuyers, the survey suggests.
But London-based estate agent Foxtons said while buyers considered the internet important – "particularly since the start of the Covid-19 pandemic" – it was usually outweighed by other factors.
"Choosing which property to purchase is an incredibly complex decision that depends on numerous different factors," a representative said.
"In our experience, the price and perceived value for money, the size and type of property, provision of outside space, as well as proximity to local amenities and schools are some of the most critical factors in the decision-making process."