Aussie States Border Closure a Berlin Wall to Economic Recovery Says Industry Chief
The head of a peak Australian industry group has criticised the decision to close the border between..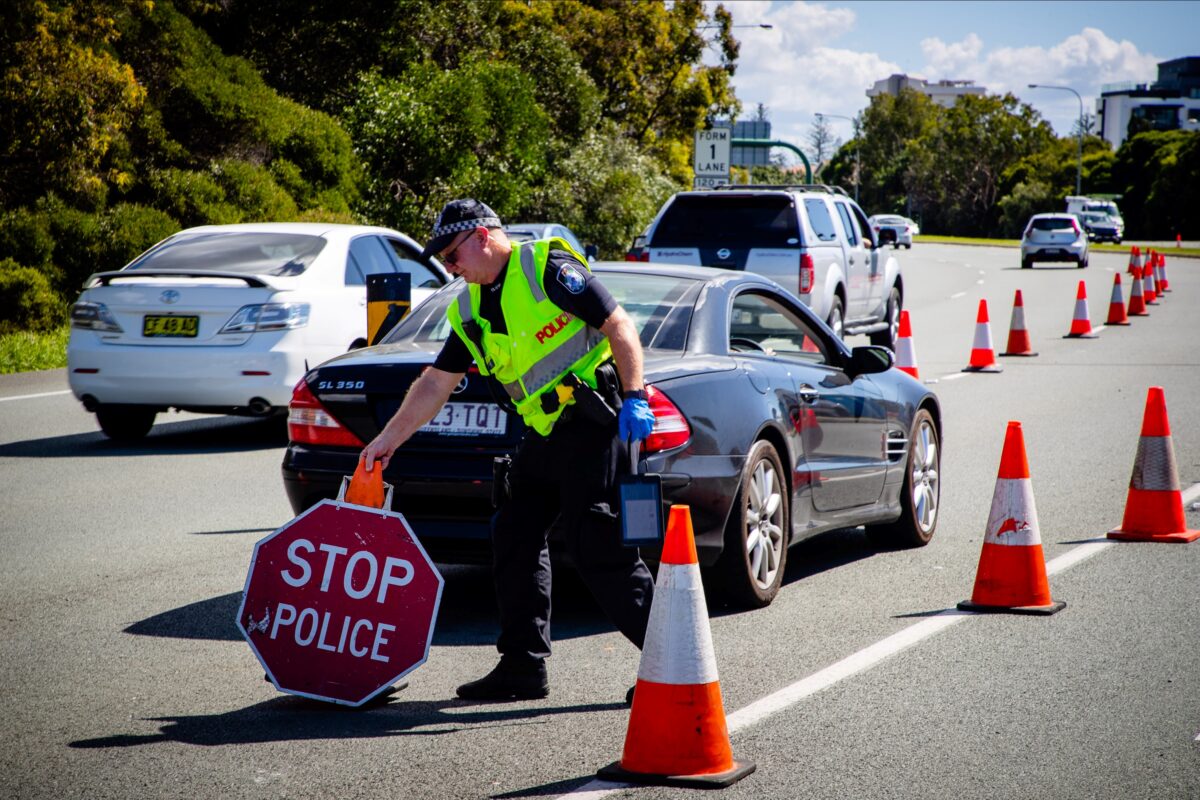 The head of a peak Australian industry group has criticised the decision to close the border between New South Wales and Victoria arguing it will set back economic recovery.
Chief executive of the Australian Industry Group (Ai Group) Innes Willox said on July 6: "The ill-considered closure of the NSW-Victoria border would pull the rug out from under any recovery and is chaos in the making."
The Ai Group is one of Australias oldest peak body employers with a 150-year history of working on behalf of businesses across Australia. It represents more than 60,000 businesses, with more than 1 million employees.
Willox argued: "The border closure puts up a Berlin Wall between our two biggest states which represent more than half our national economy, and cuts in two our countrys main economic artery.
"It is a sledge-hammer approach when what is required is a focused strategy that is community and hot-spot based and not based on arbitrary borders that split communities," he said.
Willoxs main concern is for the freight hub that exists in the twin border cities: Albury and Wodonga; which he fears will be divided by a "show me your papers please" attitude that will slow down trucks.
"Freight must be waved through without any delay and police on both sides of the border should be given clear and consistent instructions rather than the vague directions that caused massive traffic jams and huge economic cost elsewhere," he said.
The federal Minister for Health Greg Hunt said in an interview on ABC Radio on July 7, that decision to close the border was difficult but that it was out of necessity.
"It represents a ring of containment for Victoria, which fits in with what weve also been doing at the local levels," said Hunt.
"These are the steps that we always planned in the case of outbreaks, and now is the time to enact them in order to contain that spread," he said.
In response to Willoxs comments, Hunt explained that the border closure stems from the federal governments knowledge that the outbreak in Melbourne is not just in the northern and western suburbs of Melbourne.
"Nobody is being punished, everybody is being protected," said Hunt.
Hunt also acknowledge that although social distancing requirements were difficult and challenging, they were "fundamental to protecting Australians."
"Around the country, there is effectively zero community transmission in seven out of eight states and territories—we want to keep it that way," he said.
Hunt then emphasised that the federal governments pRead More – Source
Queen Elizabeth and Duke of Edinburgh receive Covid-19 vaccine
Queen Elizabeth II and the Duke of Edinburgh have received their Covid-19 vaccinations, a Buckingham Palace spokesperson said Saturday.
The inoculations were administered by a household doctor at Windsor Castle, a royal source said.
To prevent inaccuracies and further speculation, Her Majesty, who 94, decided that she would let it be known that she has had the vaccination, the source added. Her husband is 99 years old.
The couple's son, Prince Charles, tested positive for coronavirus and went into isolation in March. The 72-year-old later said he was lucky to only experience mild symptoms, adding he'd "got away with it quite lightly."
Meanwhile, their grandson Prince William, second-in-line to the British throne, also tested positive for coronavirus earlier this year, UK media reported, though exactly when he contracted the virus is unclear.
The UK has recorded more than 3 million cases of Covid-19 and more than 80,000 deaths, according to figures from Johns Hopkins University on Saturday.
The UK reported 1,325 coronavirus-related fatalities on Friday — its highest ever daily increase in deaths.
Health officials face a deadly start to 2021 as a new coronavirus variant, first detected in the UK, sweeps the nation.
In the capital, London's mayor declared a "major incident" on Friday, warning that hospitals in the city were close to being overrun.
"The situation in London is now critical with the spread of the virus out of control," Mayor Sadiq Khan said in a statement.
"The number of cases in London has increased rapidly with more than a third more patients being treated in our hospitals now compared to the peak of the pandemic last April.
"We are declaring a major incident because the threat this virus poses to our city is at crisis point," Khan added. "If we do not take immediate action now, our [National Health Service] could be overwhelmed and more people will die."
Dozens killed in suspected jihadist attack in Niger
Dozens of people were killed in an attack in Niger on Saturday, in a suspected jihadist attack.
The attack took place around 12:00 CET in the Tchomo-Bangou village in Tillabéri, a western region bordering Mali.
"The assailants surrounded the village and killed up to 50 people," a local radio journalist said anonymously. "The wounded have been evacuated to the hospital in Ouallam."
It came on the day provisional results for the first round of the presidential election, held on December 27, were released.
Mohamed Bazoum, the candidate for the ruling Party for Democracy and Socialism (PNDS) and a former interior minister, is in the lead with 39.3 per cent of the votes. Bazoum has vowed to strengthen the country's fight against Islamist groups.
The second round of the election is to be held on February 21.
Niger has been a target for jihadist attacks for years, particularly in the western and southeastern parts of the country.
On December 21, six days before the presidential poll, seven soldiers were killed in Tillabéri. In May 2020, twenty people, including children, were also killed in two of the region's villages.
Read from source: https://www.euronews.com/2021/01/03/dozens-killed-in-suspected-jihadist-attack-in-niger
Niger votes in presidential and legislative elections
People in Niger began voting in the country's presidential and parliamentary elections on Sunday.
Mohamed Bazoum, the right-hand man of outgoing President Mahamadou Issoufou is the favourite to win.
The sixty-year-old former interior minister is aiming for outright victory in the first round — something that no candidate has done before.
He's focussing on security and education.
Over 7 million people are eligible to vote. But some voters, like Gambina Moumouni, simply want a president they can trust.
"We pray to Allah to choose us the president who has the most mercy for the people, a president who will not betray the country and who will not betray the trust of the people, that is our wish. It is also our wish that Allah may help to make the poor, the peasants, the (cattle) breeders happy.
Thirty candidates are standing including two former presidents and two former prime ministers, but according to seasoned observers in the region, the poll is arousing little enthusiasm among the population.
Niger is the world's poorest according to the UN's Human Development Index and also one of those hardest hit by climate change.
Read from source: https://www.euronews.com/2020/12/27/niger-votes-in-presidential-and-legislative-elections